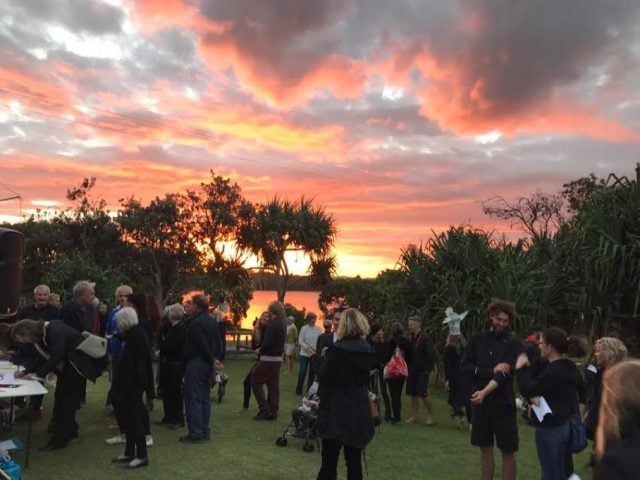 Hundreds of people were howling their protest against the Lennox Head ski jump last night as the the sun set in the west.
'It was an awesome evening with around 300 people attending,' said organiser Melissa Wright from the Lennox Arts Board (LAB).
'People wore black and brought their dogs. Lois Cook did a beautiful Welcome to Country.'
Wearing her wolf headdress Melissa spoke about the ski jump proposal and why the LAB were in opposition to the proposal.
'Our opposition is based on aesthetics and caring for our beautiful coastline.'
Supporting the event and providing more information on the proposed Olympic aerial training ski jump were the Lennox Head Against the Ski Jump group.
'They were there to help with further info and ways to get our voices heard,' said Melissa.