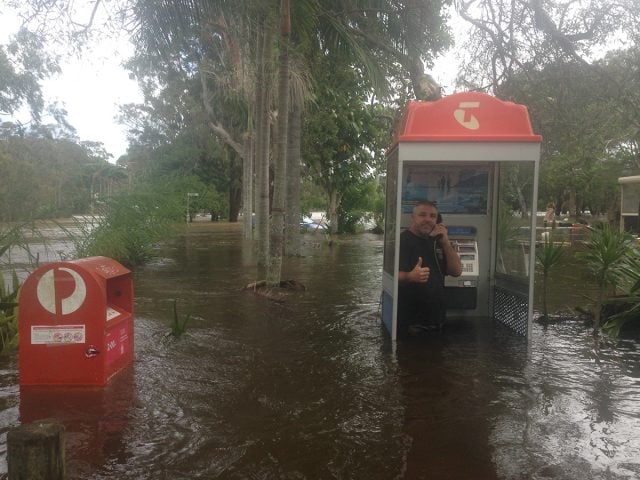 Residents and businesses are still recovering from the effects of ex-cyclone Debbie and while the impacts are still fresh in everyones mind Byron Shire Council and Our Earth online are coordinating a public meeting to look at how the flood response was handled and what can be done to handle it more effectively in the future.
'This meeting has not been called as a chance to simply attack council or to merely complain about what didn't happen,' said coordinator Christopher Dean.
They are asking members of the community who were involved in responding to the flood whether you are a first responder, were active in just getting things done or badly effected by the event  to come along and participate in looking at what did and didn't work and how the response could be improved for the future.
The SES, council, Mullumbimby and District Neighbourhood Centre are among some of the groups who will be attending.
They are asking people to come along 'and consider in depth what was effective, what did not work, and what we need to do in the future in terms of action plans for first responders, the community at large, and council,' continued Dean.
The meeting will be lead by Mayor Simon Richardson and Christopher Dean in the style of a world cafe forum. It will consist of five to six speakers who will speak for no longer that seven minutes before groups are formed to look at specific areas from advanced preparation and needs of the disabled and elderly to effluent management and longer term habitat and land management.
The meeting is on May 11 from 6pm at the Mullumbimby Civic Hall.