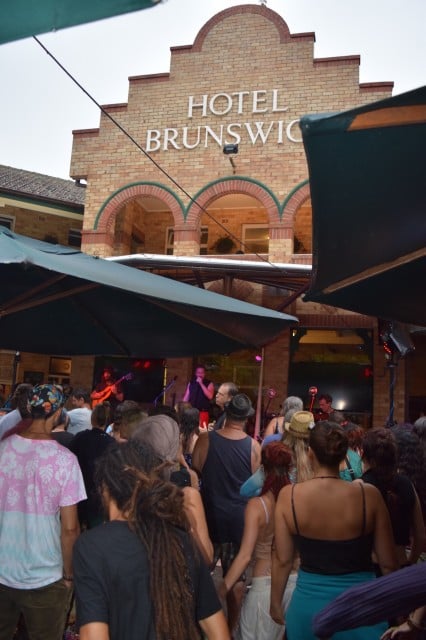 A man who allegedly tried three times to re-enter a Brunswick Heads hotel after being asked to leave, including spitting on a bouncer who attempted to remove him, will appear in Mullumbimby Local Court in June.
About 9.15pm on (Friday May 26), the 24-year-old Killcare Heights man was at the Hotel Brunswick when he was asked to leave the premises because for being too drunk.
About 15 minutes later, he was seen trying to sneak back in from the rear of the premises. Again, he was removed from the premises.
A few minutes later the man again tried to gain entry a third time by jumping over a fence. Security staff detained him but the man spat on one of them and managed to run off.
About 10pm security staff saw him again walking past the hotel. He was detained and police were contacted.
The man was issued a court attendance notice for the assault on the security guard, and for attempting to re-enter the hotel after being excluded. He will appear at Mullumbimby Local Court on June 26.