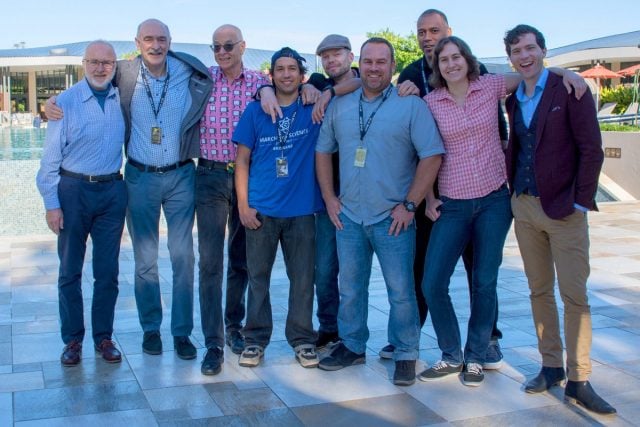 More than 400 people attended an astronomy festival in Byron Bay on the weekend, despite a stuff-up by a funding body that refused its application, thinking it was a gathering of astrologers.
The Star Stuff Festival line-up included household names such as Fred Watson and Karl Kruszelnicki. Despite that, Destination NSW rejected its request for funding, assuming it was about the stars of the zodiac.
Event organiser Dylan O'Donell is perplexed as to how his application could have been so completely misinterpreted by the body authorised to judge it.
'Did we just lose an events grant because of an incorrect assumption about Byron's science literacy?,' he wrote to Echonetdaily in May, when the news first landed.
'It sounds like the assessors didn't even read the event description properly. Astrology isn't mentioned once. It's about space and science.
'Bearing in mind this is an ASTRONOMY festival with names like Dr Karl and Dr Alan Duffy and The European Space Agency all over the application and marketing material, one of their notes read "I can't see how this event would encourage overnight visitors". Good lord, what?
'They also noted that the event was unlikely to draw in visitors from outside Byron Bay,' Mr O'Donnell said, adding that 95 per cent of the 250 ticket sales at the time had come from outside the region.
As a spin-off from the main event, the Byron Community School held an internet science/space competition with the winners' work exhibited at Star Stuff. The winning kids also got to attend Dr Karl's open Q&A live session free of charge.