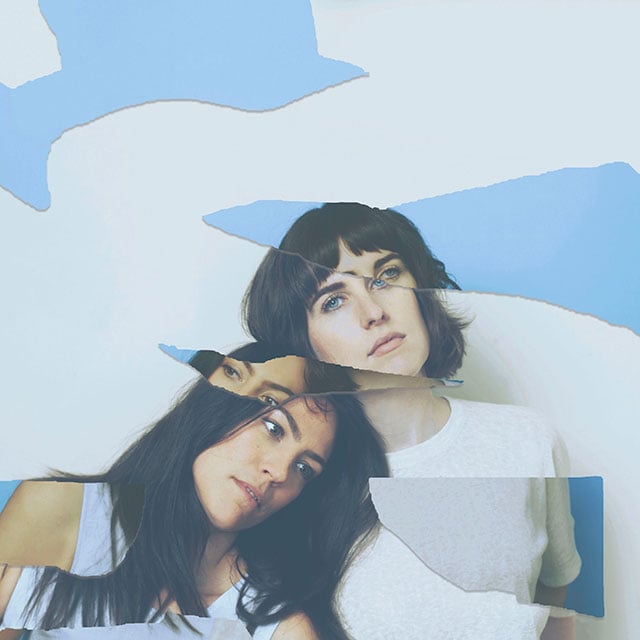 Indie-pop chameleon Georgia Fields and live-looping wunderkind Phia present a very special afternoon of musical dexterity, as they share the stage and each other's songs – accompanying one another on everything from kalimba to Casio, electric guitar to tambourine.
What are the challenges of being a singer/songwriter?
Georgia: From a creative point of view, staying inspired (or rather, keeping inspiration fresh for yourself) is a challenge. But it's also a really cool opportunity to seek out other artforms that speak to you personally. A date with yourself to visit a gallery, or checking out a new local band, or reading some engaging fiction or poetry… A songwriter I really admire says, 'the songwriter with the best record collection writes the best songs'.
On a practical level, managing emotional burnout, especially as a self-managed artist, is a very real challenge. Most singer/songwriters I know are quite sensitive people, and the music industry is not exactly a kind landscape to navigate! I find that collaborating with other artists (such as Phia!) really helps me to manage any low feelings I might have, and keeps me feeling excited about my work and what my unique voice offers my audience.
How disciplined are you when it comes to writing and recording music and then getting yourself out there to play?
Being an independent singer/songwriter takes immense discipline – despite what some people might say! I think we all have different relationships to each aspect. For me, writing comes in fits and starts. I tried making myself write every day, but that just made me negative and resentful of the work. What works for me now is trying to be open to inspiration and writing ideas down whenever they come.
Then making time to flesh those ideas out, booking it into the diary! Recording music involves other people and generally money, so there's an incentive there to be as efficient as possible. I made a lot of my album and new EP with my guitarist and producer Josh Teicher in our home studio, and collaborating with others requires a different type of discipline, balancing each other's schedules and time constraints. Getting out there and playing is the easy bit, for me!
What was it that encouraged you to take that step out of your lounge room to the stage?
Georgia: After high school I floated a bit; I was raised in a musical family and I knew that I wanted to sing professionally, but I didn't know how to get started. In my early 20s bought a round-the-world ticket and travelled through South America, Central America and Europe, eventually settling in London where I got a job in the corporate world to pay off some credit card debt. There was this defining moment in that job, when one of the directors who I had been working with for six months forgot my name and called me 'sweetie'. It was like a light bulb went off – I thought, 'what the hell am I doing here?' I booked my flight home immediately and threw myself into songwriting and performing back in Melbourne, connecting again with the musicians I knew here.
What experience do you want your audiences to have?
Phia: I've been lucky enough to see two of my idols live, Beyoncé and Tune-Yards. Quite different music, but both concerts left me feeling energised, ecstatic and empowered. I walked out thinking, 'I can do that!' Not literally, in that I wanted a 10-piece band, four backup dancers and to fly across the stage in a harness like Beyoncé (actually, Georgia – perhaps we can talk about our stage props?) but more that it left me with this incredible urge to go and create, and do what I can do. I love that feeling. I hope our audiences leave with that.
What do you think sets you apart as a musician, or what is it that you have found in your own songwriting that is unique to you?
Georgia: Composing for strings over the past few years has been super fun, and definitely forms part of my sound as an artist! I sort of fell into it – I began writing basic arrangements for string trio with the help of my then-bandmate cellist Judith Hamann… Then I took a semester of 'arranging basics' when I was at university… From there I kept working on my craft, and offers to arrange strings for other artists started coming in. I'm lucky to have worked with Olympia, Suzannah Espie, Anthony Callea (among others), and last year composed my first film score for feature documentary Winter at Westbeth. Strings featured heavily on my latest album Astral Debris, and I'm looking at taking that further with a new recording project.
Why have you two teamed up to tour together?
Phia: When Georgia and I were talking about how challenging it can be to release and tour music independently, I thought: Why don't we head out on the road together? As a fan, I love it when my favourite musicians collaborate – you get to see their work in a totally different light. I lived in Berlin for five years and was incredibly inspired by the DIY arts scene over there; it's very much about building a community and making genuine connections with your audience.
With this tour, do you guest on each other's sets?
Georgia: We've taken it to the next level, actually! Rather than do the usual 'headline and support' thing, Phia and I will share the stage and our songs for the entire show, accompanying each other on everything from kalimba to Casio, electric guitar to tambourine. It's a completely new, fully collaborative live show.
What should we expect for your show at the Brunswick Picture House?
Phia: All of the above and more – perhaps we will have worked out how to incorporate the Beyoncé-flying-harness into the set by then, Georgia? Opening for us is the amazing Leeli; she's a local and I'm really excited to see her set!
Sunday at The Brunswick Picture House, Brunswick Heads (matinee) with Leeli. Tickets from the website www.skyandseatour.com. Starts at 3pm.