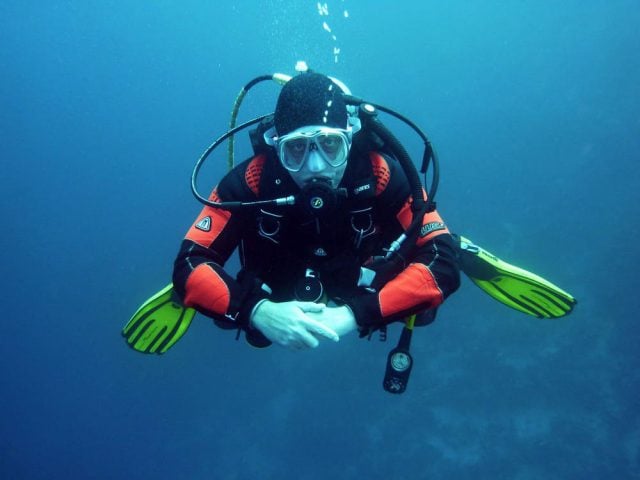 Michael McDonald
After a chilly winter break, things are about to heat up for Byron Shire councillors with their first ordinary meeting for the second half of the year this Thursday at 9am.
There are quite a few agenda items to engage the minds of councillors and punters who find it all more fascinating than trainspotting (not much of that lately). Perennial interrogators Tom Tabart and Fast Buck$ will see if their questions on sewerage and Council's legal proceedings have been answered to their satisfaction by staff.
Coastal hazards
An early cab off the rank – and arguably one of the most important vehicles – is Cr Jan Hackett's notice of motion to call on the federal government to pull its finger out (my words) and spearhead a national approach to coastal hazards – see the separate news report on the front page. Cr Hackett also wants expert presenters from the NSW Coastal Conference to address councillors so they are well informed, which sounds like a better plan than the ad hoc nonsense on coastal planning the previous council engaged in.
Councillors are being asked to appoint community members to a number of committees, including the Byron Shire floodplain risk management advisory committee, and the talents of those appointed will affect how Council's future decisions are made. Or maybe not – Council's advisory committee on wastewater and sewerage seems to have been pushing shit uphill against staff recalcitrance for a very long time.
Of interest to the Mullum community at least is the staff recommendation to classify the former Mullumbimby hospital site as 'operational'. While the operational classification would seem to make it easier to lease out parts of the site for commercial and non-profit use, staff also note 'The general position is that there are no special restrictions on Councils' powers to manage, develop or dispose of operational land, subject to the provisions of relevant environmental planning instruments.'
Hunter DA
Planning matters that will exercise the minds of council-watchers include the ongoing saga of Cr Alan Hunter's development of storage units and a road transport terminal in sleepy Pinegrove Road at Myocum; he is even taking his own council to the Land & Environment Court for the privilege. Some neighbours have objected strongly to the proposal and might not be happy with the recommendation to authorise the GM to take control of the matter.
The hotly contested heritage area of Mullum comes into focus again with a development application for a cafe and day spa in the old bank building at 35–37 Burringbar Street (currently Urban Archeology), built in 1928 and opened in 1929 for the English, Scottish and Australia Bank. Staff have recommended approval despite the addition of another storey which they say would be 'generally behind the front façade and won't be readily visible'.
Council's draft flying-fox management plan is also up for consideration. It is expected to go on public exhibition for four weeks from August 5.
Name that field
And North Ocean Shores Sports Field is now up for re-naming. Various interesting recommendations have been received from the community, including Bob Bellear Sports Field after Australia's first Indigenous judge who was raised in Billinudgel, Pat Boone Park after the American crooner who was instrumental in spruiking the initial Ocean Shores development, and Tuckaburra, apparently the name of Billinudgel in 1893.
Get along and enjoy the wrangling in the House of Perpetual Pain in Station Street, Mullumbimby, or at least read about the issues that affect your life at byron.nsw.gov.au/meetings.