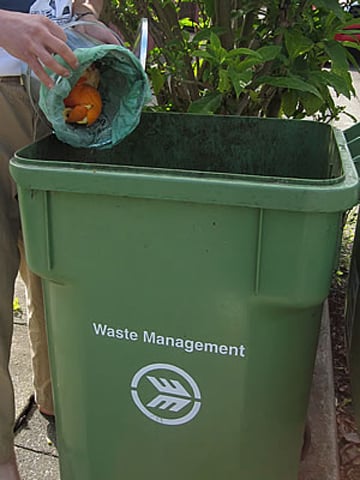 Byron Council has sought to clarify its waste management in light of the ABC Four Corners allegations last week.
The public broadcaster alleged that hundreds of thousands of tonnes of glass in NSW are being stockpiled and dumped as landfill instead of being recycled.
Byron Shire Council's team leader Resource and Recovery Lloyd Isaacson said, 'Recycled materials from Byron Shire Council's kerbside collection service are sent to a regional recycling hub at Lismore where the glass is collected, crushed and used in road making or as pipe bedding'.
'Like several other councils in the northern rivers area, Byron Shire Council transports its kerbside waste to southeast QLD for disposal, with 10,875 tonnes being diverted from our local landfill in 2016/17,' he said.
Mr Isaacson says the material is sent via subcontractor to the TiTree Bioreactor facility and the New Chum inert landfill facility near Ipswich.
'Owing to the large scale of these QLD facilities, the technology they use is extremely sophisticated and allows for the capture of landfill gases that are then converted to electricity to power homes.'
'Modelling undertaken by Byron Shire Council has found that the transport and disposal of landfill waste to QLD results in reduced greenhouse gas emissions and improved environmental outcomes compared to the technology that is viably available for landfill management  in the Byron Shire,' Mr Isaacson said.
'It is estimated this has also saved Byron Shire Council approximately $850,000 in landfill levies and has prolonged the life of the Myocum landfill.
'Byron Shire Council is permitted to transport solid waste to QLD under the protection of the Environment Operations (Waste) Regulation 2014 and each month we provide a report to the NSW Environment Protection Authority (EPA) outlining the volumes of waste that have been sent'.
He added Byron Shire Council is currently revising its Integrated Waste Management and Resource Recovery Strategy, which includes the assessment of innovative options for the medium-to long-term processing of waste.