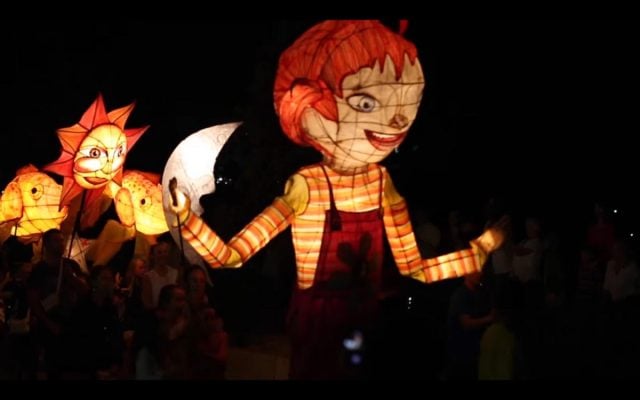 By Luis Feliu
Two annual council-run events in Tweed shire are set to be merged, with the savings aimed at attracting families to the one festival and boosting environmental education.
Tweed councillors last night approved combining the budgets for Tweed River Festival and the 2017 'Living for the Future Home Expo'.
Staff said the merger would provide 'a good opportunity to attract a bigger audience to the Home Expo, and reinvigorate the environmental engagement and education outcomes of the Tweed River Festival'.
The Home Expo will return to Seagulls club this year from Saturday 16 September.
The Tweed River Festival currently operates on a budget of $41,000, with $9,000 of that for the lantern parades, while the Home Expo's budget is $6,000, with an extra $4,000 in stallholder fees and sponsorship.
Staff say efficiencies gained in merging the two events would also enable the reallocation of $10,000 towards implementation of the Tweed Coast Koala Plan of Management
The Tweed River Festival (TRF) has been held annually since 2002, attracting thousands of people each year for an afternoon of entertainment at a key riverside location, culminating in a night time lantern parade led by children from local schools.
Staff say that since 2013, the annual Home Expo event has provided information and inspiration for local residents about how to improve the cost, comfort and environmental impacts of their homes and lifestyles.
The event has grown from 350 visitors in 2013, to more than a 1,000 visitors in 2016, with 70 per cent of visitors new to the event each year.
The staff report says the river festival is the only festival run by council, using predominantly staff resources, and established to promote awareness on the importance of the Tweed River to locals' lives.
'While the festival has become a reasonably important community social event, the value of this event in providing environmental benefit has never been quantified,' the report said.
'It is time to reconsider the use of the Tweed River Festival budget which may be better used for direct education and awareness activities around targeted environmental management topics and some on-ground outcomes
'By linking the lantern parade (the main community participation component of the event) with the home expo there will be savings and efficiencies to provide for educational and awareness benefit through a range of other activities.'