Harvest are holding a series of lunches inspired by the great cultural diversity of the Harvest workers. Quite a few of them, including executive chef Bret Cameron, chef Rani Hewson, deli Jo Ralls, barista Tania Strange and gardener Janene Price are from New Zealand.
However, rather than offer fish and chips and custard squares, or a 'boil up', chef Bret Cameron is drawing on the more spectacular Maori hangi tradition for next week's menu, (although there will be 'mince on toast' and 'mouse traps'!). NZ is famous for its seafood, so expect some green-lipped mussels and rewena paraoa – a Maori fermented potato bread, as well as piko piko, made from the young curled roots of ferns.
The Maori brought kumara (sweet potato) and taro with them to NZ from Polynesia, together with a tradition of cooking in earth ovens. While Bret will be using hot rocks, in geothermal areas of NZ boiling or steaming in natural hot  springs is an alternative method.
Slow-cooking the meats such as lamb leg and whole chicken in the hangi style, together with organic root vegetables, should result in a mouth-watering feast.
Bret is even creating a burnt-sugar hangi-steamed pudding for dessert, to accompany such NZ favourites as lolly cake and hokey-pokey ice-cream.
Not sure if L&P will be added to the drinks list for the day, but you can always try ordering it just to prove your NZ credentials.
Harvest Newrybar Sat 16 Sept at 1pm. Bookings: [email protected] or call 6687 2644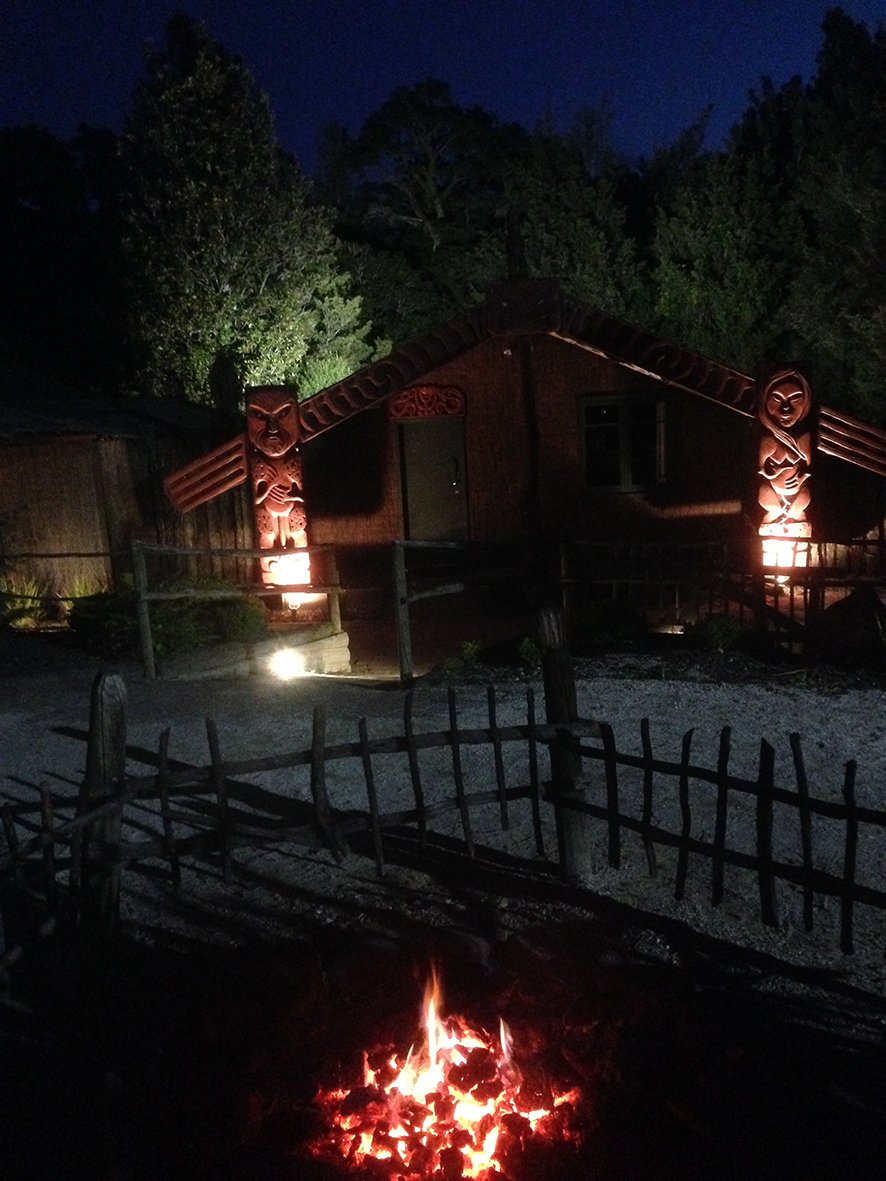 Statues look over the fire at night in New Zealand at a hangi
Executive chef Bret Cameron