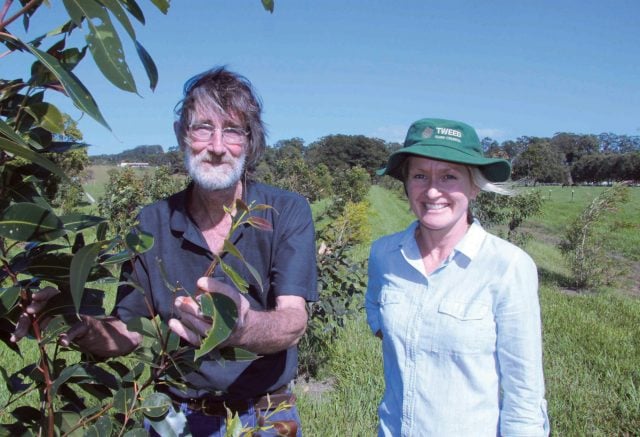 Round Mountain property owner Phil Weinthal believes the success of his involvement in a local koala tree-planting program will not be limited to the return of the beloved marsupials.
'Koalas have not been seen here for 20 years and I would love to have them back,' he said.
However, a valuable lowering of the water table and some precious windbreaks would also be welcome outcomes from the project.
Five hundred koala food and habitat trees were planted on his property early 2016, with another 400 or so this year, through the NSW Government Saving Our Species project and Tweed Shire Council's Koala Plan of Management.
He said a return of koalas to his neighbourhood, by creating more effective vegetation corridors linking koala habitat, was a prime motivation for signing up.
The opportunity for assistance to plant trees and other land management issues were also a great motivation.
'I signed up the day after I found out about the program,' he said.
'I tried doing it about 20 years ago but there was no way I could get it done with my available funds and resources.'
Council's threatened species project officer, Tanya Fountain, said koalas were starting to reap the rewards from koala food trees planted for them during the past five years.
'In particular, residents in the Pottsville area have recorded numerous koala mums with young on public and private land that have been planted out with koala food and habitat trees,' Ms Fountain said.
'The community has been integral to the success of these plantings, including landowners who have participated in past koala food tree planting projects.
'To continue to make a difference, Council is again seeking landholders with the right 'koalafications'.
'We're looking for landholders who own land east of the Pacific Highway, between Duranbah and Sleepy Hollow, and have a bit of space on their property for planting koala food trees.'