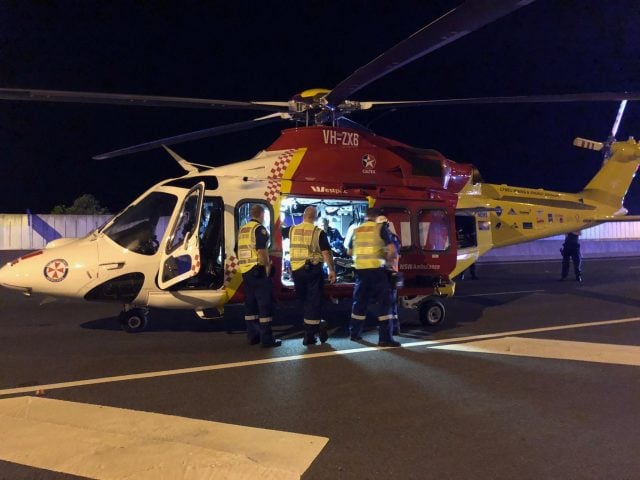 An 87-year-old man has been airlifted to hospital after the car in which he was travelling was involved in an accident at Banora Point overnight  (Tuesday, November 28).
The Westpac Life Saver Rescue Helicopter service was tasked during the night to a high-speed motor vehicle collision between two cars on the Pacific Highway near Banora Point.
The 87-year-old male occupant of one of the cars had to be treated on scene by road ambulance paramedics and the helicopter medical team.
He was later transported by helicopter to the Gold Coast University Hospital in a stable condition.