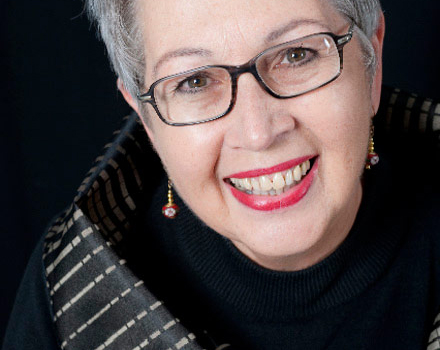 NORPA Chair David Wolff has announced four new appointments to the board of the innovative Lismore-based regional theatre company. They include former Lismore mayor Jenny Dowell and former artistic director of Opera Queensland Lindy Hume.
Ms Hume, who has recently been appointed artistic director of Ten Days on the Island Festival in Tasmania 2019/2021, has also been director of Western Australian Opera, Victorian State Opera, Perth International Arts Festival and Sydney Festival.
Jenny Dowell OAM is the former Mayor of Lismore and is a steadfast advocate for the arts and the local community.
Tiffany Lucas is a senior associate at Arnold Bloch Leibler a Sydney based law firm. Tiffany was development director at Melbourne Theatre Company and chief development officer with Chanticleer in the US.
Sarah Bolt, is a Bundjalung women who has returned to the Northern Rivers after many years in the public Sector in Canberra. She is a dancer, visual artist, mentor and health worker who is passionate about growing wellbeing in the Bundjalung community through culture and the arts.
The new board members join current board members Nick Lake, Dorothy Locke, Peter Wood and David Wolff.
Mr Wolff said, 'The NORPA board recognises the importance of undergoing a regular process of renewal that facilitates new ideas and independent thinking while also retaining the expertise and corporate knowledge of current board members.'
The search for new board members was instigated after the recent resignation of Rhoda Roberts, whose international and national arts practice is taking up a huge increase in her time.
Ms Roberts will continue her long association with NORPA through numerous creative projects including the annual NAIDOC at NORPA events. Valley Lipcer also resigned from the board when she took up the new position of creative programs producer on staff with NORPA.
Mr Wolff said the company 'devised a selection criteria for new board members that sought to provide greater diversity and good governance during an exciting time in NORPA's artistic growth and increasing national recognition. We were also looking for leadership to assist in NORPA's emergence on the national stage.'
NORPA's artistic director Julian Louis said he was 'delighted to welcome our new board members and look forward to working with them during this exciting new creative phase.'
'It's such a great time to join the board as our creative endeavours have expanded like never before. With strong governance and trust NORPA will continue to take creative risks, lead and flourish from our base in Lismore regional NSW.'
The copmany's GM Patrick Healey said he welcomed the board members and was 'excited by the array of talent and experience they each bring to the governance and leadership of NORPA.'