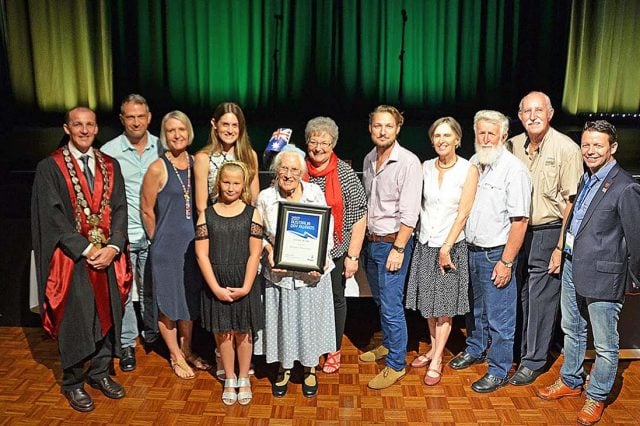 Lismore City Council is calling for nominations for the 2018 Australia Day Awards.
Mayor Isaac Smith said the awards were designed to recognise people who contributed to Lismore, Nimbin and surrounding village communities, volunteered or excelled in their field of endeavour.
'Australia Day Awards give us a chance to single out people in our community who make a difference to the lives of others or achieve exceptional things in their profession or field,' Isaac said.
'If you know someone who is passionate, talented or works tirelessly in our community, I encourage you to nominate them.'
Mayor Smith said often the only way for the council to hear about the extraordinary achievements of ordinary citizens is for a colleague, friend or family member to nominate them.
'Inevitably, people who deserve reward never seek it, so we need your help to find the wonderful local people doing good deeds or achieving great things in our community,' Isaac said.
'It only takes five to ten minutes to complete an online nomination, and it brings great joy to watch hard-working people receive a little of the recognition they deserve.'
Categories in 2017 are: Citizen of the Year, Young Citizen of the Year, Aboriginal Citizen of the Year, Services in Community (Individual), Services in Community (Group), Sportsperson (Senior), Sportsperson (Junior), Sports (Team/Group/Organisation), Sustainable Environment and Art/Cultural.
Nominations close on Friday, December 15.
Please visit www.lismore.nsw.gov.au to apply.