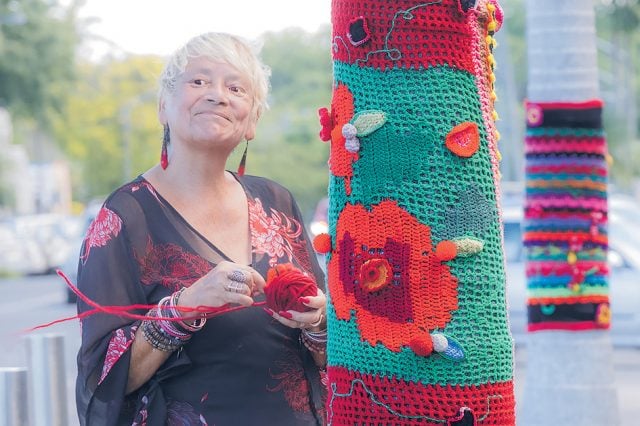 Mullum has been bombed and it is going to happen again.
As part of the alternative community in the 1970s, Yazmina-Michèle de Gaye aka the Crochet Goddess would crochet clothes and blankets for people who were having babies and delights in the moments when she sees things she made then reappear on children today.
'I've been crocheting for 42 years designing campaigns for companies and shops, running workshops, designing fashion and soft furnishings and creating crochet designs for magazines.'
Yasmina will be installing her next bomb for Christmas – sponsored but the Mullumbimby Chamber of Commerce. The art will be installed in the trees at the roundabout in Mullumbimby celebrating the festive season as it gets into full swing.