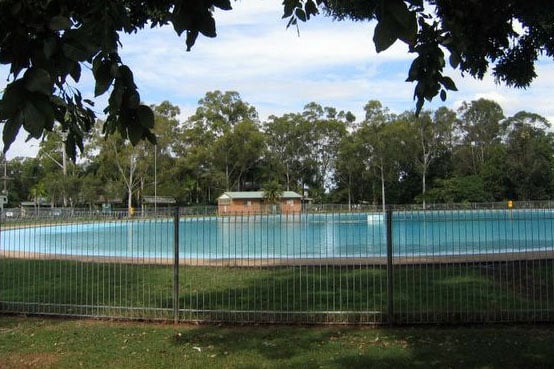 A Lismore City councillor has announced his intention to move a notice of motion to re-open the 'Lake Pool' in Lismore.
The Lake Pool, located on the road to Casino on the outskirts of Lismore, used to be a popular swimming and picnicking spot for families.
But it has sat neglected for a number of years, and the council has earmarked it for demolition during the next financial year.
Cr Greg Bennett has lodged a motion calling for the pool to be saved.
'It looks like a few more  councillors now support a reopening of the Lake Pool so there is some prospect that it may get the numbers,' Cr Bennett said in a social media post.
'This might be the last chance for the Pool as it is due to be demolished next financial year.'
In. his motion, Cr Bennett wants the council commit to saving the pool and restoring it to be used a free facility.
He wants the restoration completed 'in the most cost effective manner possible and to the minimum standard required'.
'Items which are not absolutely necessary like the chemical storage shed shall be excluded.'
He also wants the council to investigate outsourcing ongoing maintenance of the pool as a cost saving measure and to seek grants to fund all or part of the restoration.
To pay its portion of the restoration, Cr Bennett said the council could use surpluses, assess sales or in-kind contributions, but not new borrowings.
Lifeguards should only be considered if council's insurer is unwilling to underwrite the activity or standards require them,' he said.
Lismore already has three pools – the Lismore Memorial Baths, the Goonellebah Sports and Aqautic Centre, and the pool at Southern Cross University – however none of them are free.
The only free pool in the Lismore City council area is located at Nimbin.
The council will discuss the motion at its first meeting in February.