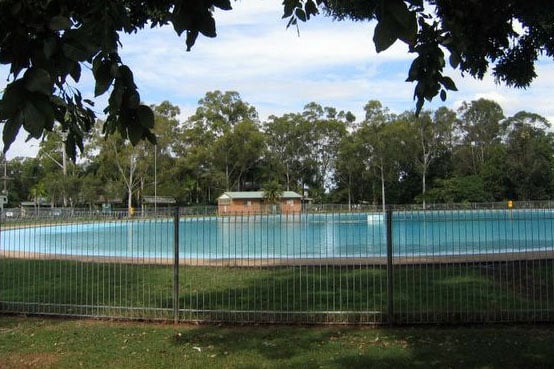 A community committee has been given until August to come up with a proposal to see the pool restored and maintained as a free community recreational facility.
The Lismore City Council last night voted to defer any decision to retain or demolish the pool until its ordinary meeting on 14 August.
At that meeting the Lismore Lake Incorporated Committee has been invited to present its plan to keep the pool operating.
The turnaround followed a notice of motion from Cr Greg Bennett, and submissions from LLIC member Big Rob, to retain the pool.
The Lake Pool at South Lismore was historically a free pool for the public that was constructed in the 1970s. The pool was closed in 2011.
And while staff had recommended that no further action be taken to reopen the pool, and indeed the council had set aside $450,000 to demolish this year, the community committee was last night given one last chance.
But not before mayor Isaac Smith expressed his doubts.
'I voted to demolish the pool and remediate the Lake area. I am going to support this (motion to give the committee a chance) with some trepidation. This council did work with the previous save the pool groups and I hope this new group can consolidate our community,' he said.
'I haven't seen a groundswell of support yet.'
A consultancy firm indicated last year it would cost $2,751,000 to restore the pool and $123,308 each year to maintain it. Those figures were questioned last night by councillors and the community committee.