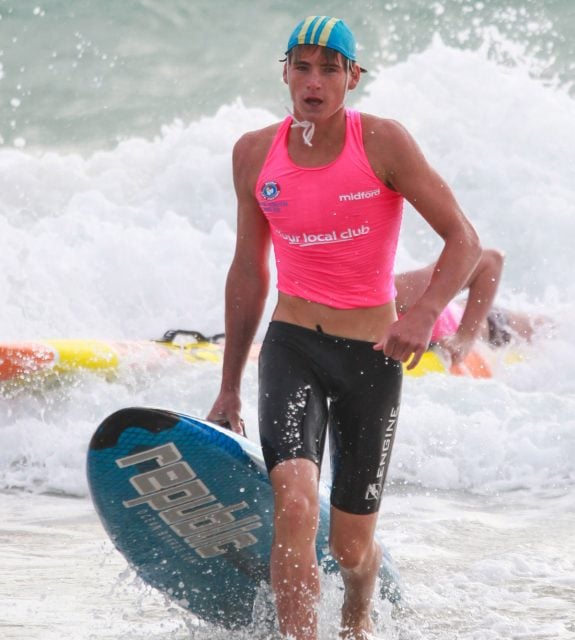 Lennox Head-Alstonville SLSC rising star Nathan Mackenzie won two medals at 2018 NSW Surf Life Saving Championships held earlier this month at Swansea Belmont.
Nathan won silver in the U/15 Board Race and bronze in the Ironman.
Ballina's Jack Graham-Jones claimed bronze in the U/19 Male 2km Beach Run.
The three-day event included competition for U/15, U/17, U/19 and Open athletes.
Cudgen Headland SLSC was the best performing far north coast club finishing inside the top 20 and with six medals to their credit. They were led by Olissa Onley who stormed home to win gold in the U/15 2km Beach Run, and longtime friends and training partners Scott McCartney and Luke Chaffer who teamed up to win the Open Board Rescue.
Rory Matthews and Kai Onley finished in second spot in the U/19 Board Rescue, and Joshua Jones took silver in the U/17 Board.
The reigning Country Champions also won a bronze finish for the U/17 Ski Relay team (Mette Klinkers, Paige Leishman, and Anthea Warne), and third place on the podium to the U/17 Female Board Rescue duo of Anthea Warne and Hayley Smith.