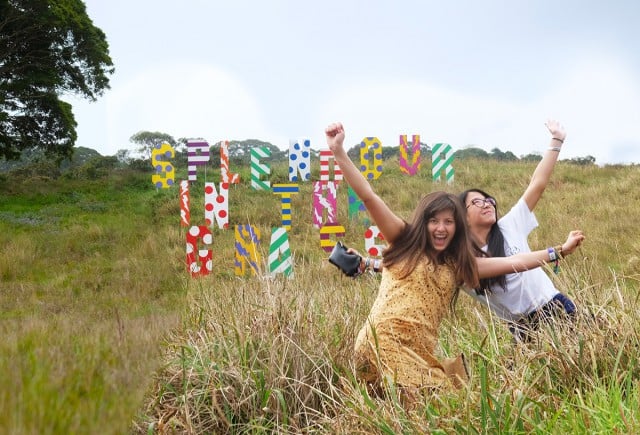 North Byron Parklands will host a series of community workshops on Saturday and Sunday April 21-22 as part of its review process for permanent approval as a cultural event site.
According to Parklands' workshop facilitators, Community Advocate Claire Atkins, and Community Manger Neil Johnson, the practical sessions will 'give residents and business owners in the shire's north, further opportunity to articulate the inherent values that characterise their unique locality'.
'The workshop also encourages participants to discuss potential or actual social impacts (negative and positive) that they have experienced or expect to experience from the continued operation of events at Parklands,' NBP said in a media release.
'Parklands is sensitive to the way our community is impacted by its events. Social impacts are experienced differently by individuals in a community, and can involve changes to our way of life, our sense of community, or access to infrastructure.
'The feedback from these sessions will form part of Parklands' response to submissions being prepared for the Department of Planning and Environment, and enables Parklands and the events to better understand the range of impacts experienced in each village and the ways we can manage them,' Ms Atkins said.
'While more than 7,000 submissions were received by the Department in response to Parklands' State Significant Development, with 98.2 per cent of respondents supporting its application for permanent approval, it is still incredibly important to listen and respond to issues raised by members of the community who do not support this proposal,' the NBP spokesperson said.
Workshop times and locations
Ocean Shores & New Brighton residents at Ocean Shores Community Centre , Saturday 21 April 9am -11am
South Golden Beach & North Ocean Shores residents at South Golden Beach Community Hall, Saturday 21 April 12pm-2pm
Brunswick Heads residents at Brunswick Valley Community Centre, Saturday 21 April 3pm-5pm
Crabbes Creek, Billinudgel and Yelgun residents at Crabbes Creek Community Hall, Sunday 22 April 10am-12pm
Jones Rd, Wooyung Rd, Hulls Rd residents, North Byron Parklands office 52 Jones Rd, Yelgun, Sunday 22 April 2pm-4pm
Attendees are requested to RSVP to [email protected]