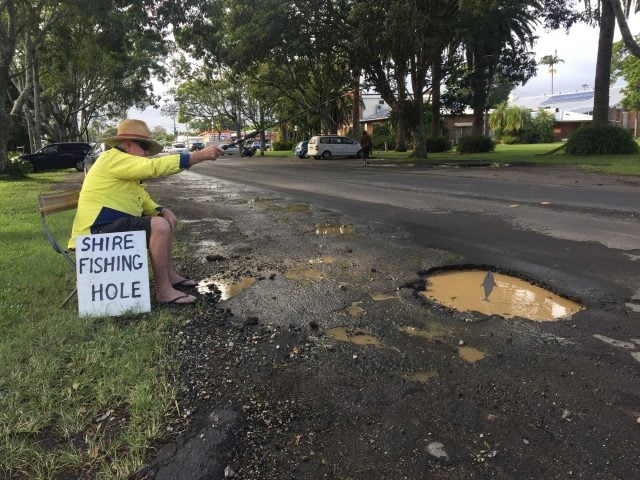 One local, Wrecks Hunt, is making the point that Byron Shires potholes are multipurpose: not only can you blow a tyre in them but they are also a local food source.
However, on a more serious note, The Echo has had people popping through the office this morning telling us all about their own experiences of destroyed tyres that this special pothole has provided.
It has also been brought to The Echo's attention that although a council usually denies responsibility for any damage caused by potholes, Byron Shire Council recently paid one local for the damage to their vehicle caused by a pothole. If you have damage to your car you can submit a claim to council for your costs.