A new state government policy of establishing new 'koala reserves' across the state has been condemned as inadequate by conservation groups, with the opposition going so far as to call it a sham.
In announcing the strategy today, Lismore MP Thomas George said it would 'support a range of conservation actions over the next three years, to stabilise koala numbers across the state'.
'$20 million in funding through the NSW Koala Strategy will allow the purchase of priority koala habitat,' Mr George said.
'A corridor will be established along the Queensland border in the area around Mt Lindesay. It will be managed as a koala reserve to improve management for koala conservation,' he added.
A further $4.5 million has been allocated to caring for sick or injured koalas across NSW, including the building of a wildlife animal hospital in Lismore.
Waste of money: NPA
While commending government's recognition of the threats to koala habitat, the National Parks Association of NSW Inc (NPA) said it fears the new strategy 'will prove inadequate and a waste of money under current policy settings'.
NPA Senior Ecologist, Dr Oisín Sweeney said the government had 'removed the brakes on deforestation on private land in 2016, and now plans to spend $20 million to buy habitat at risk due to that decision'.
'That's a questionable use of public money,' he said
'The small scale and scattered nature of the koala reserves and parks are an inadequate response to sharp declines in koalas state-wide. What was needed was a bold strategy, addressing threats from land clearing, logging and urban development – and we've not got that.
'The best chance to recover koalas are large, well connected reserves that protect habitat and provide east-west links to deal with climate change. Small isolated patches are highly vulnerable to catastrophic events like fire and ignore the threat of climate change.
'We have proposed the Great Koala National Park (GKNP) and several other reserves to protect some of the best habitat in NSW and provide the vital links to help koalas cope with climate change,' Dr Sweeney said.
A sham: Labor
Labor candidate for Ballina, Asren Pugh, has gone further, dismissing the government's strategy 'as a total sham'.
'The Berejiklian povernment and the National Party have again failed to properly protect the remaining koala populations of Byron Bay and Ballina.
'The Koala Strategy released yesterday comes seven years too late for many of our local koalas.
'It was this government that decided to build the Pacific Highway straight through one of the biggest areas of core koala habitat in the region at Ballina.
It is this government that introduced land-clearing laws that could see millions of hectares of koala habitat destroyed, including locally.
'It is this government that is giving the go ahead to destructive developments like West Byron that will impact koala habitat.
'A paltry $3 million dollars to stop road strikes will do very little to protect the koalas being killed regularly on the Pacific highway at Ballina,' he said.
Mr Pugh said Labor would release a 'comprehensive koala policy in coming months' and would 'take real action to protect our koalas'.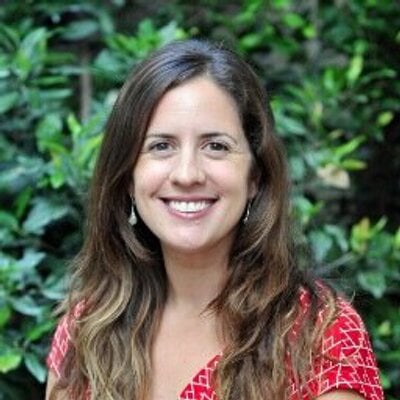 Extinction fears: NCC
CEO of the Nature Conservation Council of NSW, Kate Smolski, said koalas were 'at real risk of becoming extinct in many parts of NSW within our lifetimes… unless we rapidly stop destroying their habitat'.
'It's good to see that Premier Berejiklian is paying attention to the plight of the koala in NSW by adding small areas to the reserve system, however it falls far short of a comprehensive strategy to protect this iconic species.
'Less than one-year ago the Berejiklian government ushered in new environment laws which made 99 per cent of identified koala habitat on private land able to be bulldozed. This strategy ignores the new laws and fails to fix the problem.
'Any doctor will tell you that prevention is better than a cure. Koala hospitals are vital but by stopping the destruction of their habitat we will prevent many koalas getting injured in the first place.
'A real strategy to save koalas from extinction would include ending native forest logging, ensuring koala habitat cannot be bulldozed by developers and agribusiness, and creating the Great Koala National Park. The Government's strategy fails to do any of these things and as a result it will fail koalas,' Ms Smolski said.