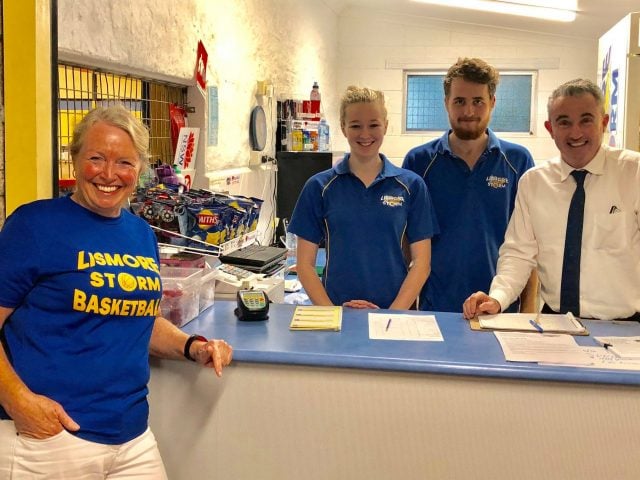 Federal Page MP Kevin Hogan (Nationals) today announced the official opening of the Greening of the Stadium project at Lismore Basketball Stadium.
'Our community is very aware of the need to be environmentally friendly. This is why I was very happy to provide a $12,000 grant to Lismore Basketball Association,' he said.
The state government ($20,000), Lismore City Council ($25,000) and the Lismore Basketball Association ($13,000) also contributed to the project
This allowed them to install a grid-connected solar system with 40 panels, new efficient gas hot water and drop hammer fans at either end of the stadium.
Every light at the stadium – totalling 195 lights inside and out – has also been replaced with low-energy lighting, which will reduce the association's power bill.
'My congratulations to Cheryl Amor and her hard-working team at the stadium – they have done a terrific job,' Mr Hogan said.
'Projects under the Stronger Communities Programme, like this one, are selected by a community consultation committee that assist with identifying potential projects.
'The greening and cooling of the popular Basketball stadium will provide an important boost for our local community, delivering lower operating costs and a healthier environment,' he said.