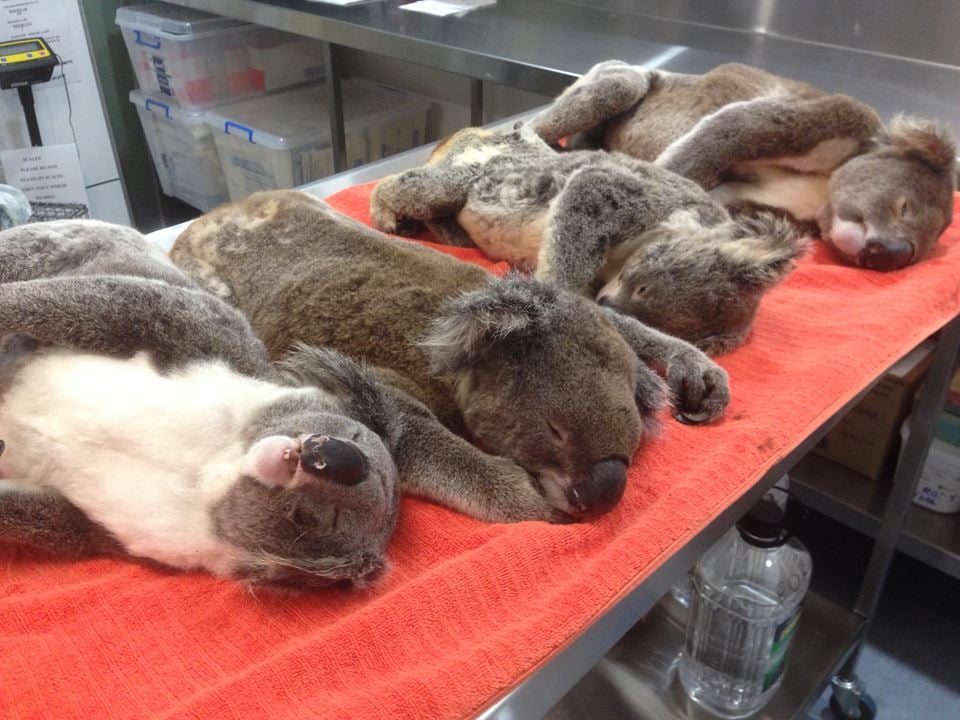 While the Berejiklian government is setting about the destruction of koala habitat with the proposal to open up over 100,000 hectares of protected old-growth forest and rainforest on public lands for logging the RMS and Byron Shire Council are looking at ways to reduce the numbers of koalas being killed on the roads.
The new wooden fencing near the southern entry to Brunswick Heads and the new road grids near the Pacific Highway interchange on Gulgan Road are part of a number of protection measures being delivered by the RMS (Roads and Maritime Services) over the coming months to reduce the potential for road strikes on koalas, which are listed as a vulnerable species under threatened species legislation in NSW.
The newly installed fence, located at the southern entry to Brunswick Heads, is a 'noise wall' which will be connected to additional fauna fencing north and south of the interchange. The fauna fencing will run about a kilometre north on both sides of the highway and will feature self-closing gates near the interchanges.
The koala protection measures follow RMS investigations and are expected to deliver significant reduction of koala road strikes in this section of the Pacific Highway.
Detailed diagrams of the proposed new koala grids and fencing, as well as the REF (Review of Environmental Factors) and submissions report are available on the RMS website.
Once the koala protection grids and fences are installed, they will become a Council asset.
In addition to this, Council has committed $60,000 to undertake design work for fauna fencing and underpasses on Ewingsdale Road.
This follows a recent review conducted by Dr Steve Phillips of Biolink, recommending Council give consideration for the provision and safe under-road passage of koalas and other wildlife in the vicinity of Bayshore Drive and Sunrise Boulevard.
The works may include the provision of fauna paths, fencing on both sides of Ewingsdale Road, grids and intersections and driveways and self-closing gates on the cycleway and footpath.
It is important to note that these works are not required for the intersection upgrades at this point in time, but will be required when a dual carriageway is constructed.