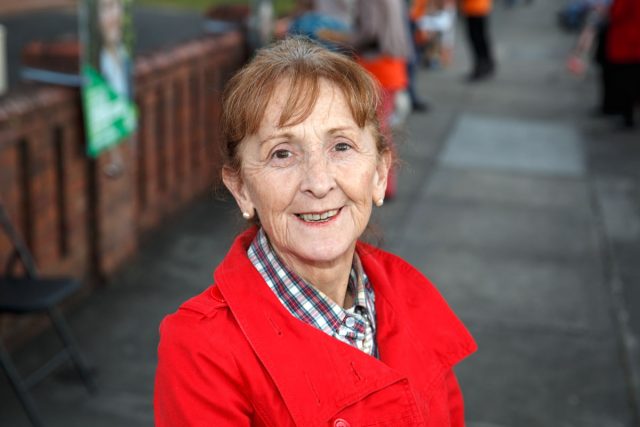 Labor's candidate for the state seat of Lismore, Janelle Saffin, has queried why her National Party counterpart is 'petitioning the Liberal/National government for flood funding' even as the state government is slashing available funds.
Budget figures show that grant funding for flood mitigation has been slashed by more than 50 per cent since 2013-14, Ms Saffin said.
Meanwhile a site tour she organised with shadow environment minister Penny Sharpe and Lismore mayor Isaac Smith yesterday indicated that 'Lismore's flood mitigation works could start immediately if the government was willing to fund them,' she said.
She added the works for Lismore could be funded if the government had not cut the funding out of this program.
According to Labor, grants for flood mitigation have been reduced significantly every year, declining from $20.82 million in 2013-14 to just $9.83 million in 2017-18.
'Lismore's flood mitigation projects are shovel-ready, but the Berejiklian-Barilaro government has horded the available funding rather than committing it towards Lismore's future,' she said.
Two projects that Labor says could be started straight away are the excavation of the airport floodway at South Lismore and a whole-of-catchment flood modelling and EIS to assess and schedule work into the future.
Cynical exercise
Ms Sharpe said it was 'a cynical exercise to have National Party candidates lobbying their own government when they have cut their own grants funding for flood mitigation'.
'These projects could get underway tomorrow if the government chose to work with the community rather than conducting this fake lobbying exercise.
'Lismore is now being subjected to the farcical petition of the current Nationals candidate, instead of seeing funding flow from the government for these critical works,' Ms Sharpe said.
Ms Saffin said the projects 'don't need a petition, they need funding today'.
'The National Party are part of the government and they should be making something happen, not pleading for something to happen.
'Thomas George has not retired yet, he's still the Member for Lismore – why isn't he doing everything in his power to protect Lismore for the future? These projects are ready to go; it's time for action not petitions,' Ms Saffin said.