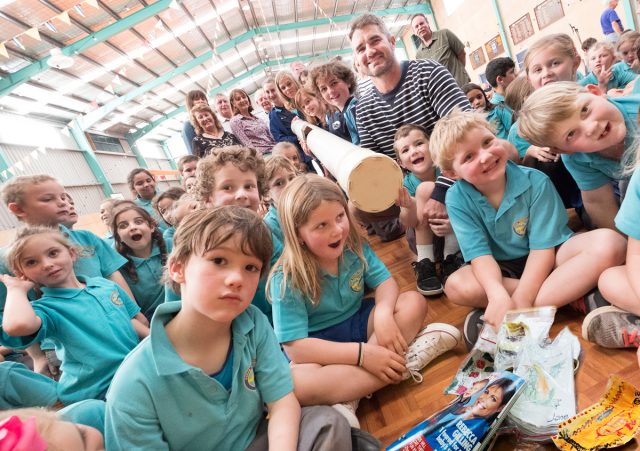 Ocean Shores Public celebrated a quarter of a century last Friday, which included the unearthing of a 1988 time capsule.
School principal Martin Gill told The Echo, 'In 1993, the 100-year-old Billinudgel Public School was relocated to the new school at Ocean Shores.' 
'On Friday, current and former students, staff and families of Billinudgel and Ocean Shores public schools came together to celebrate Ocean Shores Public School's 25th anniversary.
Former principal
'Students were enthralled by stories of Billinudgel School shared by its former principal Spencer Jones, who held the position from 1958 until his retirement in 1985. 
'Another highlight of the afternoon was the opening of the time capsule, which was sealed in 1988 with instructions to be opened in 2018.
'Simon Kane, Billinudgel Public School captain in 1988, was on hand to open the capsule. Its contents are currently on display in the Ocean Shores Public School Library for the next month between 8.45am and 9.15am Monday to Wednesday, or by appointment.
'At the end of term, the capsule will be re-sealed for another twenty-five years, along with a new time capsule to be opened at the 50th anniversary of Ocean Shores Public School in 2043.'
So what was inside the capsule? Principal Gill replied, 'Women's Weekly and newspapers from the day (showing that not much has really changed), currency ($2 note) and lots of students' work and photographs.'