Responsible Gambling Awareness Week is an annual event to promote early intervention and awareness of responsible gambling practices in NSW.  In 2018, it will be held from 8 to 14 October.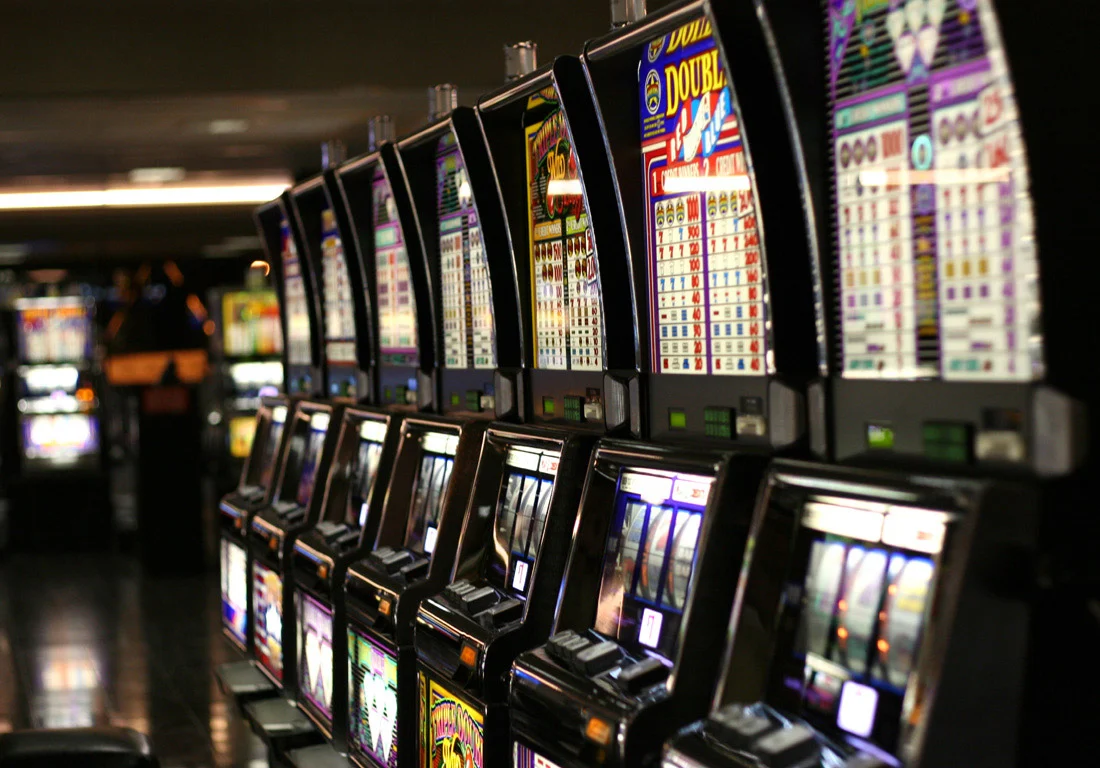 David Lowe gives us a perspective on the true cost of poker machines
The latest national gambling statistics make sobering reading. In spite of horse racing ads on the Opera House, poker machines are by far the biggest contributor, with $12 billion lost across Australia in 2016–17 and almost half of  that in NSW.
Over $200 million of that comes from the northern rivers, making  it one of the worst-affected areas in the state.
Statistics are one thing, but when pokies have taken the life of someone close to you the issue acquires a new meaning. The poker-machine industry and its supporters in government pretend that pokies are a form of recreation, mostly harmless. The reality is that the industry relies on problem gamblers far more than it's prepared to admit.
Anyone can become a problem gambler, and pokies are particularly dangerous, because they are everywhere. New South Wales has the highest density of poker machines in the world. The machines are designed to take advantage of a common psychological Achilles heel to give players the illusion of winning when they are actually losing. Gamblers who spend enough are given free drinks and food, special attention. In darkened rooms, time becomes meaningless. The machines are designed to be addictive.
Some people are comforted by the idea that the industry is a tax on stupidity, but some of the most serious pokie addicts are far from stupid.
A personal story of a pokie tragedy
Take my friend Matt. He was a talented actor who loved Shakespeare. He lived in a beautiful place by the sea, with a supportive partner and family around him. He had a job, responsibilities, things to look forward to, but he had a secret problem – and that problem was pokies. He had always been a bit of a risk-taker, but he didn't seem to fit the profile of a problem gambler. Too young, too much to live for, too smart.
The thing is though, there is no typical profile, there are just factors that raise your risk. These include winning the first time you gamble, living in a poor socioeconomic community, having a family history of problem gamblers, and the big one – having access to poker machines.
Matt didn't tell any of his friends about his pokie problem, but he did tell his family, and he took steps with them to try to save himself. He got himself excluded from every venue that would let him in the community where he lived; he arranged for his partner to look after their money; and he tried to move the whole family to an outback community where there were no pokies. Unfortunately that proved impossible.
One day when he was alone and feeling low, he found some money that had been hidden for a family holiday and took it to the only venue in town that refused to exclude him. Having lost it all on the pokies, he returned home and took his own life. He left a note with one word: 'Sorry'.
The ripples from this event have continued to travel outward. Sadly Matt's story is far from unique.
The industry continues to grow
In spite of all the horror stories, the pokies industry continues to grow in Australia. We recently witnessed their power when they effectively bought the Tasmanian election. State governments are the greatest pokie addicts of all. The machines brought in 1.45 billion dollars of NSW tax revenue in 2016/2017, and that figure is rising. Unfortunately the costs to families, and society at large, are left uncalculated.
If you know someone who you think might have a problem with pokies, please talk to them before it's too late.
If you need help, please contact the Northern Rivers Gambling Counselling Service at the Buttery for expert free counselling: 6687 2520 or email [email protected]
You can access the Gambling Help telephone counselling service 24 hours a day on 1800 858 858. Lifeline (24 hours): 131 114. To learn more about pokies in Australia, please visit www.pokiesplayyou.org.au.