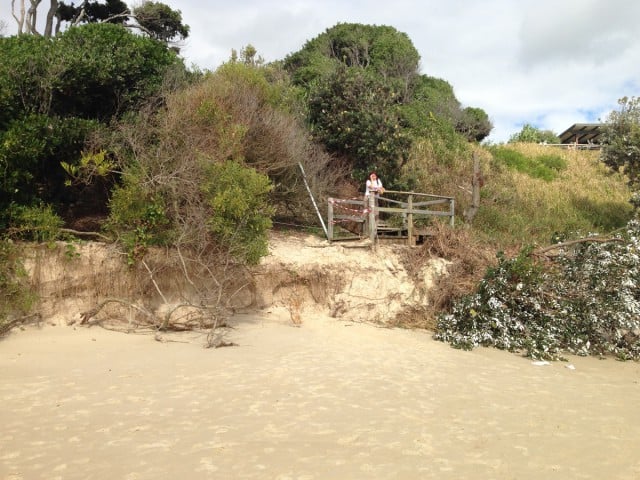 On the advice of an independent arborist, Byron Shire Council will be removing 13 Casuarina and two Banksia trees on the Main Beach foreshore at Byron Bay this week.
The trees are in the park stretching from the Byron Bay Surf Lifesaving Club to the Clarkes Beach car park.
Many of the trees were planted approximately 30 years ago after sand mining in the area and they are reaching the end of their natural life.
The trees have been in poor health for some time and in late 2017 Council contracted an independent arborist to assess them and their potential to pose a risk to public safety.
The arborist advised Council that 15 trees should be removed because they are dead or dying, and 15 others needed to have dead branches pruned.
Infrastructure Services Director Phil Holloway said Council 'understands that the community values trees in our parks but the ones that are earmarked for removal pose a risk to people who may be walking or sitting underneath them'.
'These trees are at the end of their lifespan, are in poor health or have already died and for this reason they need to be removed,' Mr Holloway said.
'This stretch of foreshore attracts large numbers of tourists and we don't want anyone getting hurt by an unstable tree, or by a falling limb.
'Council has a strict policy for compensatory planting and for every tree we remove, we will be planting three littoral rainforest trees that are local species and are more suitable for the area.
All works will be carried out by a qualified Arborist in accordance with the recommendations of the Australian Standard AS 4373-2007 Pruning of amenity trees.
Weather permitting the works will be carried out on Wednesday 7 November 2018.