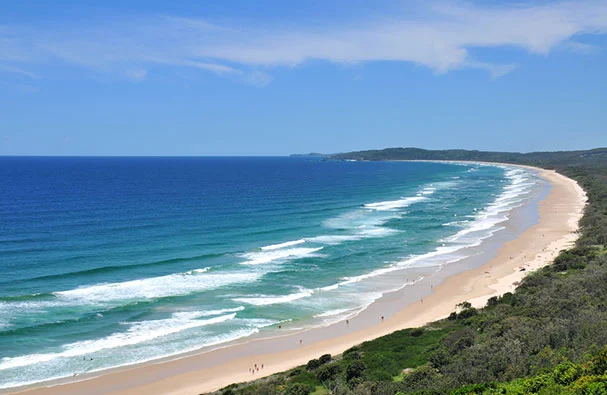 Ballina state MP Tamara Smith (Greens) has taken up the cause of South Ballina residents who say their beach is being trashed by four-wheel-drive vehicles hooning in the dunes.
Ms Smith, who met with local residents and Aboriginal elders yesterday, told Echonetdaily she would take their concerns to government.
'It was great to meet with about 40 residents of South Ballina and to hear their safety, environmental and heritage concerns with excessive 4WD activity on South Ballina beaches,' she said.
'I also toured some of the dune areas being destroyed – mostly by Queenslanders coming down and making tracks through the dunes – and it was shocking to see how much rubbish was left behind and the damage being done.
'Aboriginal elders were present at the meeting, as well as Jali Land Council representatives, and they raised with me their deep concern for middens in the area and for endangered birds and the disrespect for the land.
Stakeholder meeting
'I've given a commitment to bring together stakeholders for a meeting before Christmas including Ballina Shire Council, National Parks and Wildlife, Crown Lands, residents, Aboriginal custodians and the police.
'I am happy to take the responsibility for solving this. It's been going on for a long time and, in typical fashion, government departments keep blaming each other.
'As the Member for Ballina the buck stops with me,' Ms Smith said.