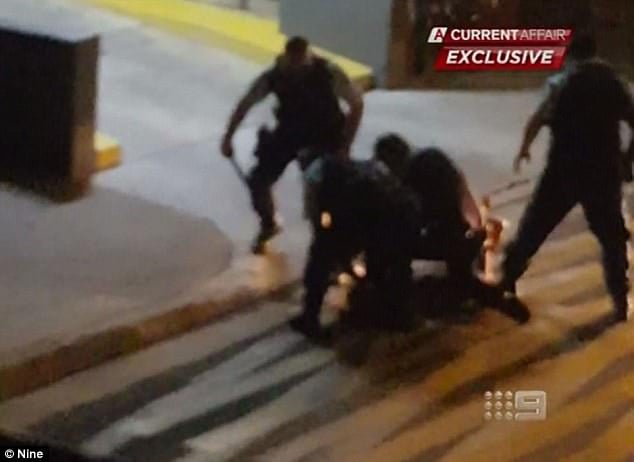 The Law Enforcement Conduct Commission (LECC) has recommended that the police officer at the centre of an investigation into police use of force against a naked 16-year-old boy in a Byron Bay lane in January be charged with assault occasioning actual bodily harm.
It ruled that 'Officer E', as he has been identified, used undue force against the teenager, who was naked and disorientated when approached by police in Lateen Lane, outside Nomads Backpackers in the early hours of January 11.
The LECC found Officer E used a baton to strike the teen some 19 times, constituting 'an inappropriate use of excessive force'.
The officer admitted under questioning that his version of events did not match images broadcast on Channel 9's A Current Affair during a report on the incident in February. The video was taken by Byron locals who witnessed the incident.
The LECC issued its ruling in September, following its Operation Tambora investigation. It has now delivered a Brief of Evidence to the office of the Director of Public Prosecutions together with its recommendation to press charges.
It is now up to the DPP to determine whether to proceed.
The senior constable was one of five officers involved in the youth's arrest.
No charges were recommended against any of the other officers.