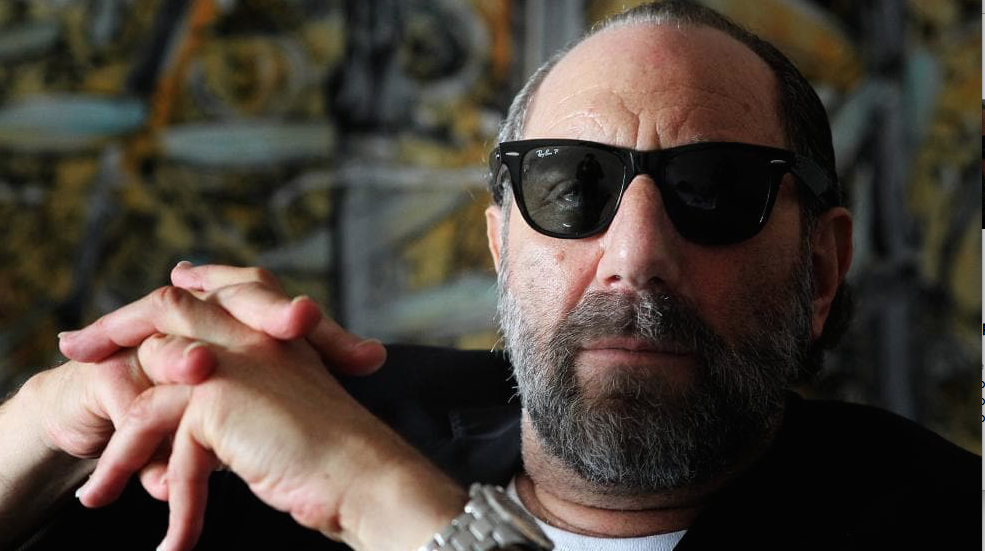 An Austen Tayshus New Year!
Byron Services Club | Monday 7 Jan | Lennox Bowlo | Thursday 10 Jan | 8pm | $35
Every year Austen Tayshus comes to Byron – it's his standup comedy mecca – the place where he returns each time to the only crowd in Australia he believes actually 'gets' him. While he manages to offend and outrage in many other regions, in Byron he does what he does best: he pushes ideas to their limits in his quest to create uncomfortable comedy that questions who we are as Australians. Ruthless, radical, and riotous, it's a great thing to see a comedian get more dangerous with age, and not less. 
He's got an edge; come fall off it at the Byron Services Club on Monday and Lennox Bowlo on Thursday 10 Jan at 8pm. 
Tix at the club or online at mandynolan.com.au.
---
Let's Get Spiritual
Byron Theatre, Community Centre | Wednesday 9-11 January | 7.30pm | $15-35
In a night of spiritual-political satire and activist entertainment, Alan Clements ignites conscience by celebrating freedom of expression and the power of the human heart. A former director of Amnesty International called Clements 'one of the most compelling voices of our times'. Critics have described Alan's spoken-word performances as 'existentially cathartic', 'enthralling and hallucinogenic', 'a brilliant deconstruction of spiritual and cultural propaganda that addresses head on the insanity of war, climate change and the commercialisation of consciousness'. Alan Clements says, 'To me, spiritual incorrectness is not a dogma – a thing. It's a way of being, free – a courageous act of conscience, a liberated personal choice of shameless authenticity. It's also having the bravery to resist servitude, conformity, and collusion – and all manner of numbing down. 
Why contort ourselves into an image of Anything – God, Yoga, Oprah? Why subjugate our voice to sing in the choir of ism? Spiritual incorrectness is not a practice, it's who we are when we own our flawed human wholeness. As for great spiritual leaders? Remember the Monty Python comedy Life of Brian, when the crowd gathered and chanted to Jesus, "Speak to us. Show us the way, Messiah." And Jesus responds, "You've got it all wrong. Don't follow me. Don't follow anyone." And they chant back, "Tell us how. Show us the way." And Jesus shouts back, "No! Nobody can show you the way. You've got to work it out for yourselves." A very spiritual moment, don't you think? Jesus must have been Buddhist.'
Alan Clements presents Spiritually Incorrect Meets Relationship Incorrect: The Great Reckoning, 9–11 January at the Byron Theatre.
Tickets at byroncentre.com.au.
---
Get Dirty
Brunswick Picture House | Friday 4 & Saturday 5 Jan | 7pm | $18-20 or $30 combined ticket
Cast your 'Hungry Eyes' over the story of Johnny and Baby and have 'the Time of Your Life'.
Pull out the legwarmers for the repeat-viewing-required classic Dirty Dancing… Brunswick Picture House-style! The screening is sure to have a theatrical twist with live performances and permission to sing along, dance along and swoon. 
After that there will be a Silent Disco so why not come to both?
A Silent Disco will take place after the Dirty Dancing film events, so why not come to both? Special price of $30 for both events.
Dirty Dancing Film Event: Tickets via brunswickpicturehouse.com.
---
The Wiz
Ballina RSL | Friday 25 January | 10.30am | $12
Click your heels together and get ready to follow a yellow brick road full of fun, adventure, and colourful characters when The Wizard of Oz Interactive Show comes to Ballina RSL during the January school holidays, with a Children's Hospital Toy Appeal and pre-show Drama workshop for children.
Celebrating over 4,600 performances with The International Yellow Brick Road Tour, The Wizard of Oz Interactive Show is brighter and wackier than ever. Kids can rap with the Tinman, roar like a Lion, wake up sleepy Shakey the Scarecrow, and dance with Dorothy in this interactive new adaptation of Frank Baum's evergreen story. At Ballina RSL, the show will also feature local students from the Northern Rivers Dance Studio, while the show at Lismore Workers will feature students from Amazon Dance & Aerobics Studio.
There have been many colourful moments down this show's long yellow brick road as children throng to meet the Oz Gang wherever they go, dressed up like their favourite Oz characters! 
As part of The Wizard of Oz Interactive Show's initiative to introduce young children to the fun and benefits of live performance, the Oz cast will conduct a pre-show Drama workshop at Ballina RSL, introducing children to elements of tableaux, expression, and voice. These children will then have the exciting opportunity to show off what they've learned as they appear onstage in the show. The workshop costs $10 per child and you need to book your place in advance by calling the venue.
More details at thewizardofozshow.com.
Tickets are available at the venue and online. Bookings 6686 2544.