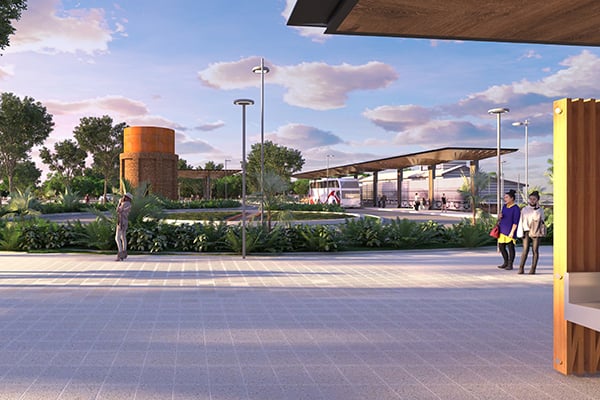 The Byron Shire community are once again having to demand their right to community consultation.
Transport NSW appears to be paying lip service only to due process over the development of the proposed new transport and bus hub in Byron Bay.
Locals are calling a public meeting today, Wednesday February 6 at 5pm at The Rails, to seek a review of the facility and its location.
'We are not opposed to a bus interchange on the rail corridor; we have been advocating for years to incorporate the interchange with a bypass on the corridor,' said Paul Jones, president of the Butler Street Community Network.
'But the location and design of the facility as it currently stands is a disaster for our community. Relocating the interchange 100 metres north on the rail corridor would make complete sense and avoid all unnecessary impacts and improve legibility, connectivity and traveller experience integrating the old railway station, Railway Park, and connection through to Butler Street Reserve. This needs positive political intervention now before irreversible damage is done.'
The proposed site is on the railway corridor land immediately adjacent to the heritage residential neighbourhood and behind the Railway Hotel.
Mr Jones has highlighted the fact that the, 'location and design of the interchange will ensure maximum impacts on the amenity of our neighbourhood. Those impacts include light, air, and noise pollution. All existing vegetation screening is to be removed. Heritage impacts are both within the state-classified railyard curtilage and to the local heritage conservation Butler Street neighbourhood.'