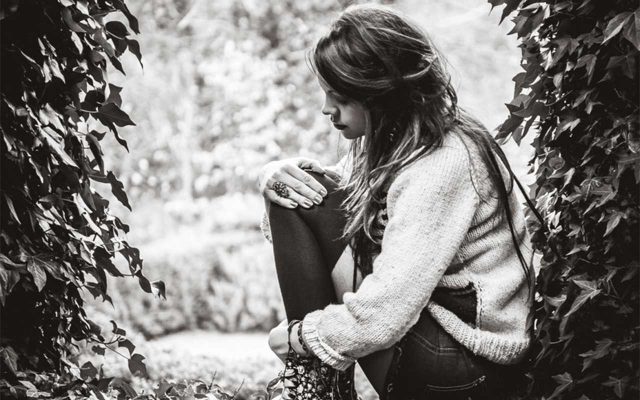 She's the Good SON
Mullum Ex-Services | 
Friday 22 March | 8pm | 
$20
SON (Susan O'Neil) with her phenomenal husky voice and brilliant looping wowed Australian audiences last year, and the incredible Irish singer/songwriter and performer is coming back.
You're from Ireland, can you tell us more? Where in Ireland do you call home and where do you feel most connection to?
I am indeed from Ireland, my life has been divided between Clare, Waterford and Dublin. I feel this is a beautiful mix of West and East/South East. I have the pleasure of travelling around country and it all feels like home to me now. When someone asks me where I am from, I often reply 'from Earth, on a good day'.
What did your early experience with music look and sound like? Did you grow up in a musical family? Or is it more external influences that set your interest into motion?
A bit of both. My parents were always into music. Dad played the tuba, mam played the accordion, and knowing the importance of music they enrolled me into to a brass band and so I began my first big musical journey at about 12 with the Ennis Brass Band where they taught me to play the cornet.
I remember feeling so much power and wonder within the sounds, mountains of emotions and sensations experienced from the collection of tones and textures within music. It seemed to communicate on a much deeper level than words ever did.  I was hooked. Singing was something I always did, it was a first nature. Then at 16, I found myself in a gospel choir and it was there that I experienced new freedom within the voice. A new version of self expression.
Has your music always been similar to the kind you play today or did you spend some time as a punk-rocker or classical pianist, or something else, for a while until you found your way to your current artistic expression?
I did classical examinations and grades on the trumpet in school, also for a brief time in college did a little bit of classical training on vocals. I realised quickly it was not where my passion was. One of the many beauties of music is the vessel it can be to allowing self expression. I was drawn to the idea of improvisation, to changeable songs, interpretation and limitless possibilities within the freedom to play on something. There is very little room for that within classical. I quickly moved my focus and attention onto jazz, rock and pop. I always turn to classical radio stations when driving, however, and have never lost the deep love I have for the sound of classical and romantic eras.
You're coming back to play in Mullumbimby in March after a beautiful and intimate performance with Áine Tyrell last year at the Brunswick Picture House. Can you tell us a little about what your fans here could expect from your show this time around?
First of all can I say how glad I am to be returning to Mullumbimby! Áine was amazing and showed me some beautiful places, beautiful people, we had lots of fun over the few days. After our gig at Brunswick we took a midnight swim under the moon, one of the coolest ways to celebrate after a gig. I am so very fond of that memory.
In the last few months I have been working on some new songs and hope to bring them with me to Mullumbimby on this tour.
Susan O'Neill, aka SON, plays Mullumbimby Ex-Services on Friday 22 March, 8pm $20.