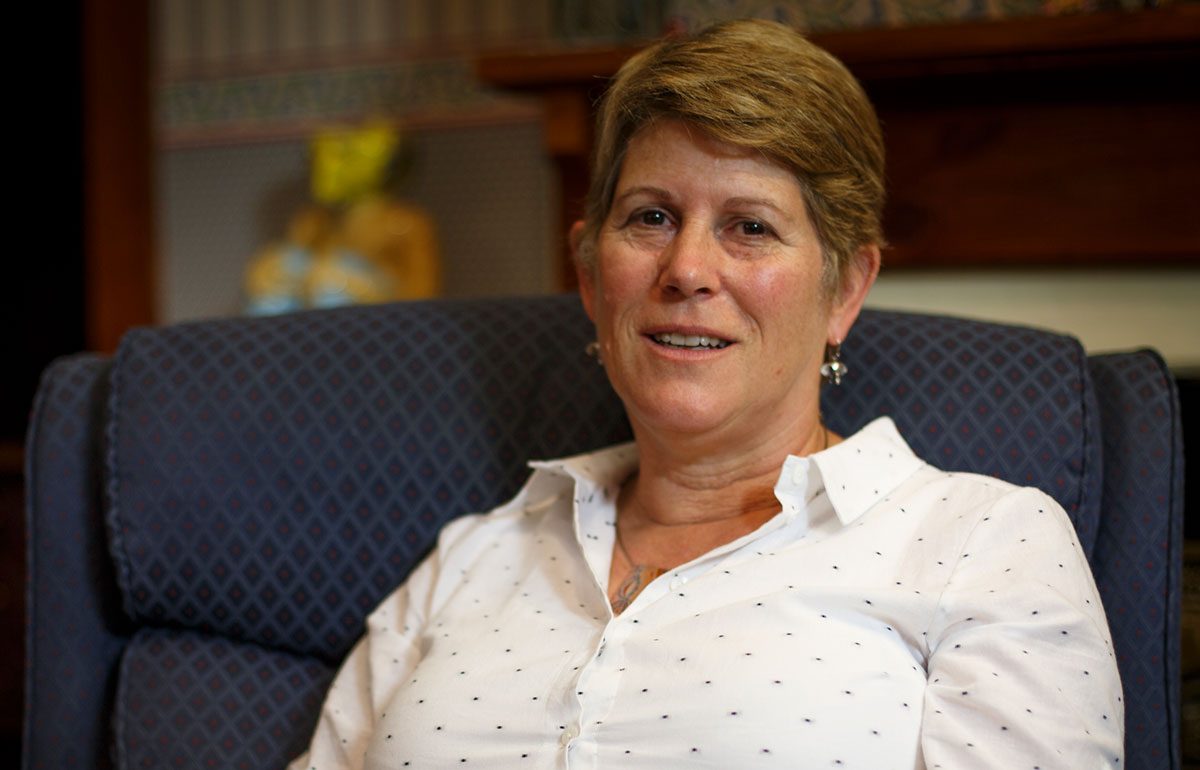 The ruling on the proposed coal mine for Gloucester made it clear that the impact of coal mining on local communities is detrimental, but for a while the threat of an appeal against that ruling still hung over the local community of Gloucester. 
'The NSW Land and Environment court has effectively ruled that coal – just like tobacco and asbestos – is bad for us,' said the Climate Council's CEO, Amanda McKenzie when the February 8 ruling was handed down by Chief Judge Brian Preston SC.
But shortly after the judgment, the Rocky Hill Mine proponent for the proposed mine just outside Gloucester issued 'a Notice of Intention to Appeal the Rocky Hill judgment' to the Environmental Defenders Office's (EDO) client Groundswell Gloucester.
Mine stopped by climate change
It was the first time an Australian court had refused consent for a coal mine on the basis of its climate change impacts and marked a giant leap forward in terms of consideration of impacts on communities and on cultural heritage. The reverberations of this decision continue to be felt across Australia and internationally.
No appeal
Yesterday, May 8, the proponent of the proposed mine, Gloucester Resources Limited, announced it would not file an appeal. This means the ground-breaking judgment stands.
'The community of Gloucester and most importantly the affected residents are absolutely delighted that they can now get on with their lives,' said Julie Lyford, chairperson of Groundswell Gloucester.
'The uncertainty and anxious waiting is over. The decade-long fight to protect our homes, families and the beautiful Gloucester valley has been arduous and distressing. The community can now move forward with progressive and sustainable industry.
'Indeed, since the news in early 2016 regarding AGL not proceeding with their 330-well gas field, then the refusal of the Rocky Hill coal mine, house prices have risen and housing stock as well as new builds are in hot demand. Tourism this Easter weekend was very strong. Service industries and light industrial business continue to grow.
'Gloucester has always been a desirable destination to visit, live and grow the economy. With climate change threatening the planet, we owe it to this and future generations to step away from fossil fuel, embrace renewables and work towards just transitions.'
Judgement groundbreaking but not radical
According to the EDO the Rocky Hill judgment was never radical, 'it builds on existing case law around ecologically sustainable development and incorporates the science of the "carbon budget" – the logical (and vital) next step for this area of law.
'Leading law firms have published their analysis of the judgment and agree it is a game-changer, which should require mining companies and decision-makers to carefully consider the effects of fossil fuel developments on global climate change.
'Scientists agree that failing to limit global warming will have catastrophic impacts. Australia must also be ready to manage climate risks, protect assets, lives and livelihoods and plan for a rapid and just transition away from fossil fuel production and use consistent with the latest Intergovernmental Panel on Climate Change (IPCC) advice.'
In April, EDO NSW published Climate-ready planning laws for NSW: Rocky Hill and beyond, a report demonstrating how to make NSW planning laws climate-change ready and ensure that planners, developers and decision makers have the guidance needed to ensure everyone plays their part in reducing emissions and limiting warming to 1.5°C.
Mapping the way forward
'It's been a long, arduous – but ultimately successful – road.  It's a sweet moment for our client and a huge win for the lawyers who have toiled long and hard on their behalf,' said David Morris, EDO NSW CEO.
'The judgment is a game changer – both for what it says about climate change and also social and cultural heritage impacts. There's no longer any doubt hanging over the legality of that decision. The focus must now shift to the government's response, which should be to codify the reasoning adopted by Chief Judge Preston, providing certainty to industry and other communities like the one in Gloucester.
'The NSW Government should be providing clear guidance to industry, decision makers, and other communities like Gloucester by codifying the findings of the Rocky Hill decision regarding the proper assessment of major fossil fuel projects.'