Taikoz Quartet
Byron Bay Theatre, Community Centre  |  Saturday   |  7.30pm  |  38.80-43.80
Quartet is a show that displays Taikoz's trademark high-energy performance in a more scalable and flexible format ideal for smaller venues and touring. Featuring all the unique drama, vibrancy, and musicality that Taikoz is famous for, Taikoz Quartet delves deeply into the roots of the taiko drum, but with a contemporary twist.
Quartet premiered in Sydney at the Darling Quarter Theatre in May 2017 to a full house and recently performed at the Bellingen Fine Music Festival. This 70-minute work comprising four performers and a multitude of drums as well as the Shinobue (Japanese flute) takes the audience on a thrilling taikoz-style musical journey in a more intimate setting.
They play Byron Theatre on Saturday at 7.30pm. Tix at byroncentre.com.au
---
Babe Rainbow
Hotel Great Northern  |  Saturday  |  9pm  |  35.20
Morning Song is the first single to be lifted from the upcoming third album by Babe Rainbow. A generous helping of folk pop, flutes, and floating harmony, acoustic guitar, late-70s electronic fox trot, and the choir of the women of the Wonderfolk. Just an optimistic announcement of new cycle, fresh air.
The new album is more musical and ambitious than previous outings, and was produced by Sam Joseph from the Flightless / King Gizzard stable. Feels authentic to the Babe Rainbow but more diverse and sophisticated, like falling in love outwards, a perfect collection of pacific vibrations, brunch in Arcadia.
Babe Rainbow sold out all their shows in 2018 across Australia, USA, France, Germany, Japan, UK, and New Zealand before taking time out for the birth of their first bambino and the recording of these new songs. 2019 sees the babes touring the world again, with The Morning Song Tour, their biggest and widest-ever tour of Australia. Special guests to be announced soon.
Babe Rainbow play the Hotel Great Northern on Saturday. Tix are $35.20 at the northern.oztix.com.au
---
The Magnificence and Dave Wray
Lismore Jazz Club, Lismore Bowls club  |  2pm  |  Sunday May 5th
Trumpet player and singer Cam Smith has been honing his set of almost-traditional jazz and New Orleans inspired originals for over a decade, playing at Edinburgh Fringe, Woodford Folk Festival and every pub and street corner from Canberra to Cairns. In The Magnificence, he's finally found a gang of all-star Aussie musos that can do the tunes justice. They growl, they mewl, they cook – and they make audiences feel better about otherwise questionable life choices. Join them for a jolly afternoon at the Lismore Jazz Club. Cheap drinks, raffles, good company and there'll be music.
Sunday May 5th, 2pm at Lismore Jazz Club, Lismore Bowls Club, Molesworth St.
Further details are on the facebook event below 
https://www.facebook.com/events/1074492466075229/  
---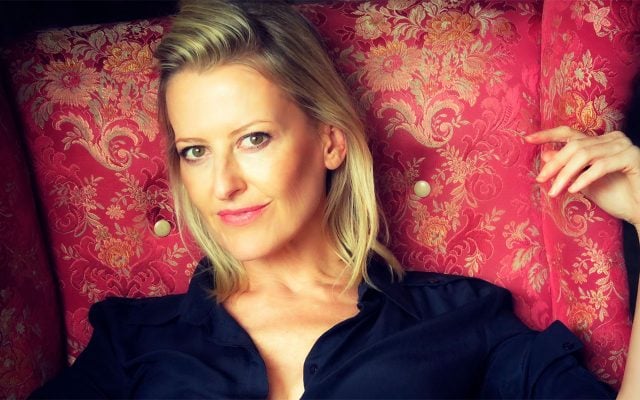 Abby Dobson
Brunswick Picture House  |  Sunday 12 May  |  4pm  |  $30/35
With a successful solo career, side projects, and a wealth of musical material and accolades under her belt, stemming from her days of fronting the much-loved platinum-selling award-winning band Leonardo's Bride, Abby Dobson shines once more with the release of her new single Everything's Gonna Be Alright. Released this Friday, Everything's Gonna Be Alright is the second single to be lifted off Abby's newly released second album It's Okay, Sweetheart. Highlighting Dobson's distinctive sultry vocals, the song ('a defiant ode to optimism') is an infectious, soulful gem and a definite standout on the album. The album was recorded in Nashville – produced by Abby and Brad Jones (Matthew Sweet, Josh Rouse), with additional production back in Australia by Josh Schuberth, and Abby's nephew; artist/producer Simon Dobson.
It's Okay, Sweetheart is Abby's first solo album in ten years and is a welcome return for this dynamic singer/songwriter.
On the live front, as well as performing regularly to full houses with Lara Goodridge (Fourplay) in their chic, French outfit, Baby et Lulu, the esteemed artist has also performed alongside the likes of Paul Mac, Neil Finn, Daniel Johns, Alex Lloyd, Mark Seymour, Leo Sayer, and more.
To coincide with the release of Everything's Gonna Be Alright Abby Dobson will perform at the Brunswick Picture House on Sunday 12 May at 4pm. Tix brunswickpicturehouse.com
---
Bello Winter Music
Held throughout the township of Bellingen, NSW  |  Thurs 11 July – Sunday 14 July
If you've never been to Bellingen then you really should. It's something special, and during Bello Winter Music, 11–14 July, when over 70 live international and Australian acts take to the stages there, it's even better!
Bellingen is an absurdly pretty town straddling a river and nestled at the foot of the northern NSW tablelands and Dorrigo National Park. Bellingen is only 30 minutes' drive inland from Coffs Harbour but it's like discovering Narnia – imagine lush green hills, a silver, misty river, and purple mountains. It's the kind of place where Frodo Baggins would feel right at home.
Just like Bello Winter Music festival itself, Bellingen, or 'Bello' as locals call it, is full of things to discover. It's a laidback, friendly little festival in one of the best holiday destinations in Australia. For nature buffs and thrill seekers alike, the mid north coast of NSW has a wealth of offerings ready to turn a festival trip into a full-blown holiday.
www.bellowintermusic.com T: 6684 6195