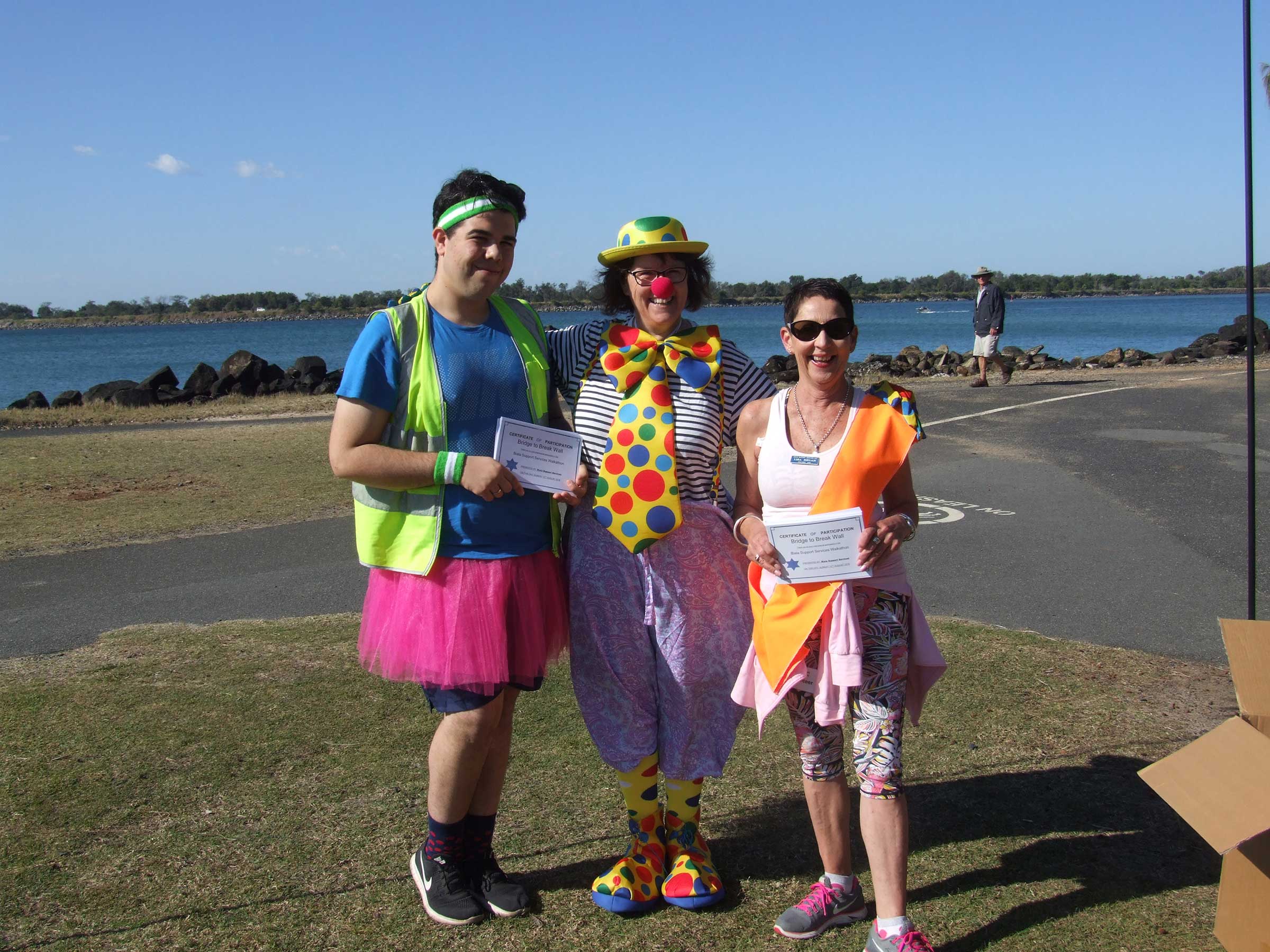 It began as Biala Special School and for 50 years is has supported and educated children and their families who need specialised education throughout the region and continues to grow and meet both individual and community needs. And now they are asking for your support on Sunday August 4 in Ballina.
Last year they started a walk-a-thon as new fundraising initiative for the organisation that is inclusive to all ages and abilities and organiser Sue Parker says it is great fun for everyone. 
'We start with a half hour of Zumba before we do some lasting yoga and then set off on the four kilometre walk,' said Sue.
'It starts at Missingham Mine Bridge and goes to the tower and back. It is flat and level so everyone can get involved. Last year my daughter pushed her wheel chair for the walk. It is achievable for everyone and gives them something to work towards,' said Sue enthusiastically.
Started in 1969 Biala Special School has expanded to provide a range of services in the region. In the early 1990s it took the initiative by starting the Strikers Disabled Bowling League and North Coast Fun Club. Since 2016 they have expanded into the providing community participation programs for adults.
Participants in the day program will have a stall at the walk-a-thon where items they have made can be purchased as well as people being able to get an idea of what they do at the program.
'We will also have an inflatable obstacle course that is open to everyone to participate in and enjoy,' said Sue.
For more information and entry forms  email: [email protected], call 6686 3395 or 0447 640 054. Registration opens at 7.30am followed by Zumba at 8am.