Arguments continue over the state government's new hospital plans for the Tweed, with parking costs now added to an expanding list of project issues.
Federal Member for Richmond Justine Elliot (Labor) sent a media release Monday morning calling for the state member for Tweed, Geoff Provest (Nationals) to declare whether or not the hospital at Cudgen will feature free parking.
In her statement, Ms Elliot accused Mr Provest of betraying Tweed residents and performing a 'backflip' after the Tweed Daily News reported plans from The Nationals to impose paid parking.
'In a desperate act to hold his seat, Geoff Provest promised locals free parking with no time limits for patients, visitors and staff at the new hospital,' Ms Elliot wrote, 'I've been contacted by many distressed locals, both patients and staff, who are concerned that Geoff Provest looks set to break his election promise and instead impose paid parking'.
Echonetdaily has asked Mr Provest to confirm whether or not parking will be free and if paid parking is planned, what the fee structure will look like.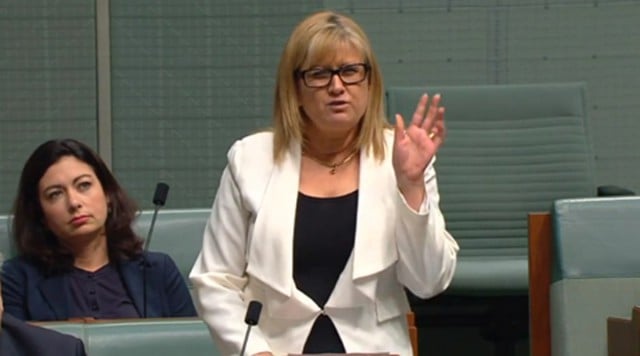 Earlier this month, the member for Tweed announced his pleasure at news Stage 2 of the Tweed hospital project had started.
'NSW Health Infrastructure lodged Stage 2 of its State Significant Development (SSD) planning application for the Tweed Valley Hospital with the Department of Planning, Industry and Environment on Friday 27 September 2019,' Mr Provest wrote on Facebook on 2 October.
'Lodgement of the Stage 2 SSD planning application represents over two and a half years of detailed planning and extensive consultation with clinicians, operational staff, community members and local and state government agencies,' he wrote.
Meanwhile, the public could have its say on Stage 2 plans online until 8 November.
Time to have your say on Tweed hospital plans
Executive Director of Infrastructure Assessments for the Department of Planning, Industry and EnvironmentDavid Gainsford said last week Stage 2 included the main hospital building, support buildings, internal roads and car parking, external road infrastructure upgrades and landscaping.
'The development proposal also seeks approval for the construction of a temporary Tweed Valley Skills Centre building to test and verify the design of key clinical spaces as well as providing access to construction training and jobs on the project,' Mr Gainsford said in a media release.
At the same time, MrGainsford said the department was also seeking community feedback on a second modification to the overall concept proposal for the hospital.
Changes included 'new building envelopes for a multi-deck car park and temporary building and to increase the maximum permitted gross floor area to 65,050 square metres', he said, as well as revised landscaping and the relocation of an electrical switching station kiosk'.
The public could have its say on the changes online via the same online government portal.
The state government announced $582 million for a new Tweed hospital as part of the coalition's election campaign earlier this year.
Some residents have said the Cudgen site is inappropriate, given it was classified as state significant farmland.
The Greens argued it would be more efficient to upgrade the existing hospital.
The approved project has attracted continuous controversy over various issues including worker safety in construction, whether or not nearby property owners will benefit through future approval of development, and the discovery of 120-year-old stone walls the South Sea Islander community says could be burial markers for their ancestors, who came to the region as labourers.