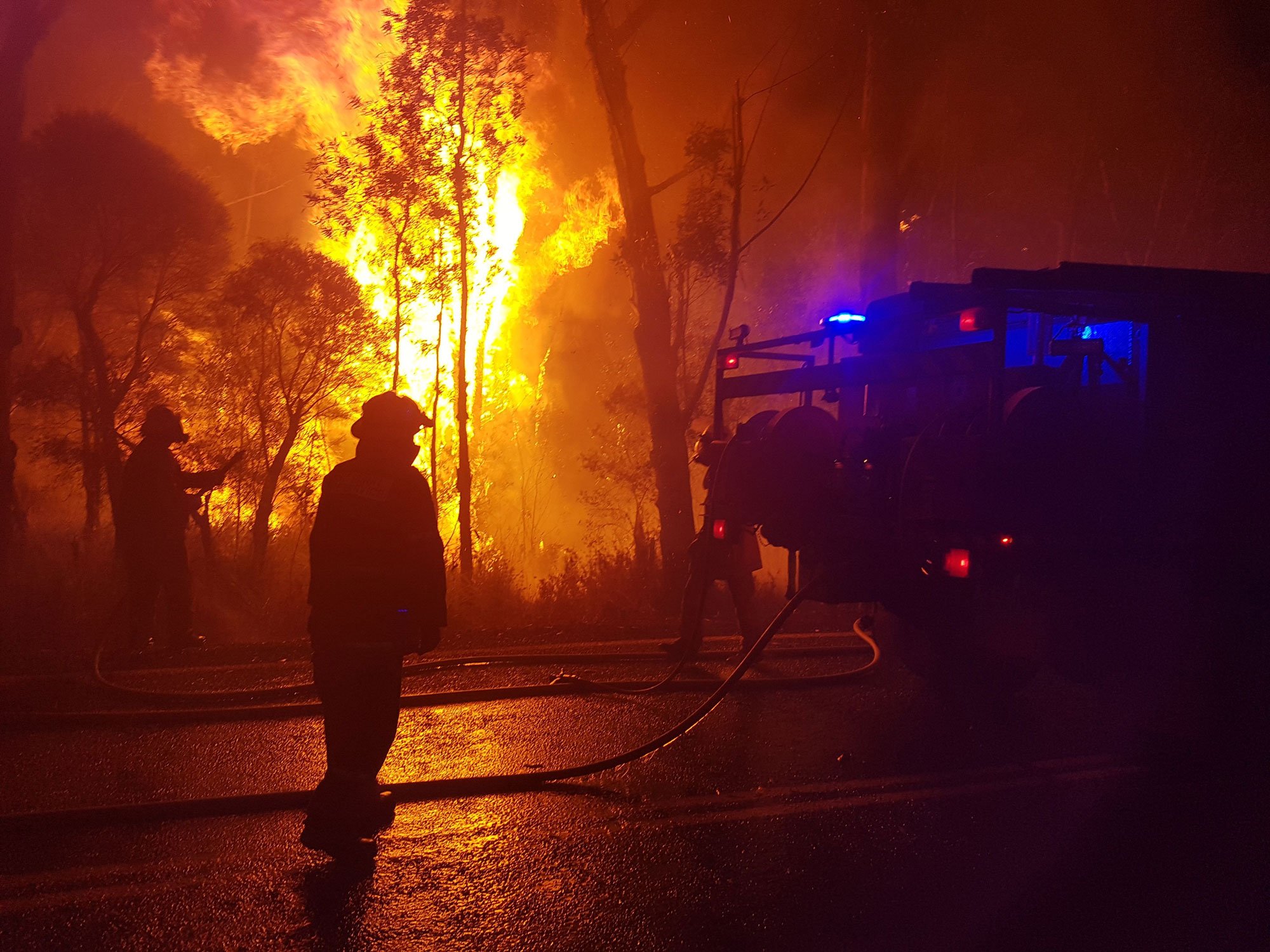 (and a few apocalyptic summer reading suggestions)
David Lowe
As one of many bushfire refugees in Australia and beyond this year, I was faced with that classic question – what do I take and what can be left behind? A houseful of stuff and a small car are very different sizes, but when time is short, it's amazing how it sharpens the mind, and the Tetris skills.
Turns out, not much is really necessary, or even desirable when it comes down to it. Being human, quite a few sentimental things of no practical use during an apocalypse found their way into the car. A few books. Also lots of ones and zeroes on hard drives of various sizes. Pretty much everything else was excess to requirements.
This is something more of us are learning as we move into this new reality, which has been predicted for some time, but not many expected would arrive so soon.
The age of fire
But what should we call this over-cooked era? Anthropocene has been suggested (or Anthrocene, as Nick Cave prefers) – the age when humans are the main drivers of everything that happens. Then there's the under-sevens favourite, Plasticene. You only have to walk along a beach anywhere in the world and see the colourful detritus of our species to understand that one.
For me though, the one that takes the cake (a bombe Alaska, naturally) is the Pyrocene, or the age of fire. That's what international fire expert Stephen J Pyne calls this era we're living in, and after 29 books on the subject including Fire: a Brief History, he should know.
Burning stuff (especially fossil fuels) got our civilisation cooking with gas, made a lot of people rich, and now it seems everything else has to burn as a consequence.
Australia has a tricky relationship with fire
Chloe Hooper's masterful book, The Arsonist, digs deeply into Australia's tricky relationship with fire. She focuses on the police investigation into one of the deadly bushfires that was started in Gippsland a few years ago, not far from Hazelwood, where a fossil fuelled fire had been keeping the lights on in Victoria and damaging the climate for decades until it was closed.
Within a small radius, there were a huge number of potential suspects, people with criminal records for fire-related crimes.
Having caught their man (probably), the police and courts then had to find their way through a mind more labyrinthine than Barnaby Joyce's expense account.
The reader is left wondering who was really responsible. Was it the person who lit the match? Was it the society who threw that person aside? Was it the ecology that had evolved to demand fire? Was it climate change?
The need for ancient fire regimes
Speaking of ecology, there's been much talk recently about the need for fire regimes in this country to be based on ancient Aboriginal land management principles. The best book on the subject is probably Bill Gammage's The Biggest Estate on Earth, which makes a persuasive case that Europeans have completely misunderstood the way fire works in this country, since day one, and is a great book to read in conjunction with Bruce Pascoe's bestseller and Bolt-stirrer Dark Emu.
While not perfect, the previous human custodians had a deeply complex relationship with fire and the landscape, which appears to have been sustainable for tens of thousands of years.
Unfortunately it's not as simple as bringing the old ways back. Much knowledge has been lost (or destroyed, to be more accurate), there are far fewer big trees than there used to be, biodiversity has been sacrificed, there's industry and houses all over the place, heaps more people, and much less rain, in part because of all of the above.
Men in large hats talking about the need to burn everything in sight, so it can't burn later, is as idiotic as their talk about the need to build more dams so their mates can grow more cotton, so there's less water downstream, so we need to build more dams, etc.
People who hate trees will use any excuse to destroy them, and these blame games are taking place in the context of increasingly longer (soon to be infinite) bushfire seasons, with less money for fire fighting, more reliance on already-stretched volunteers, less safe time for prescribed burns, no moisture in the trees and no water in the dams to put the fires out.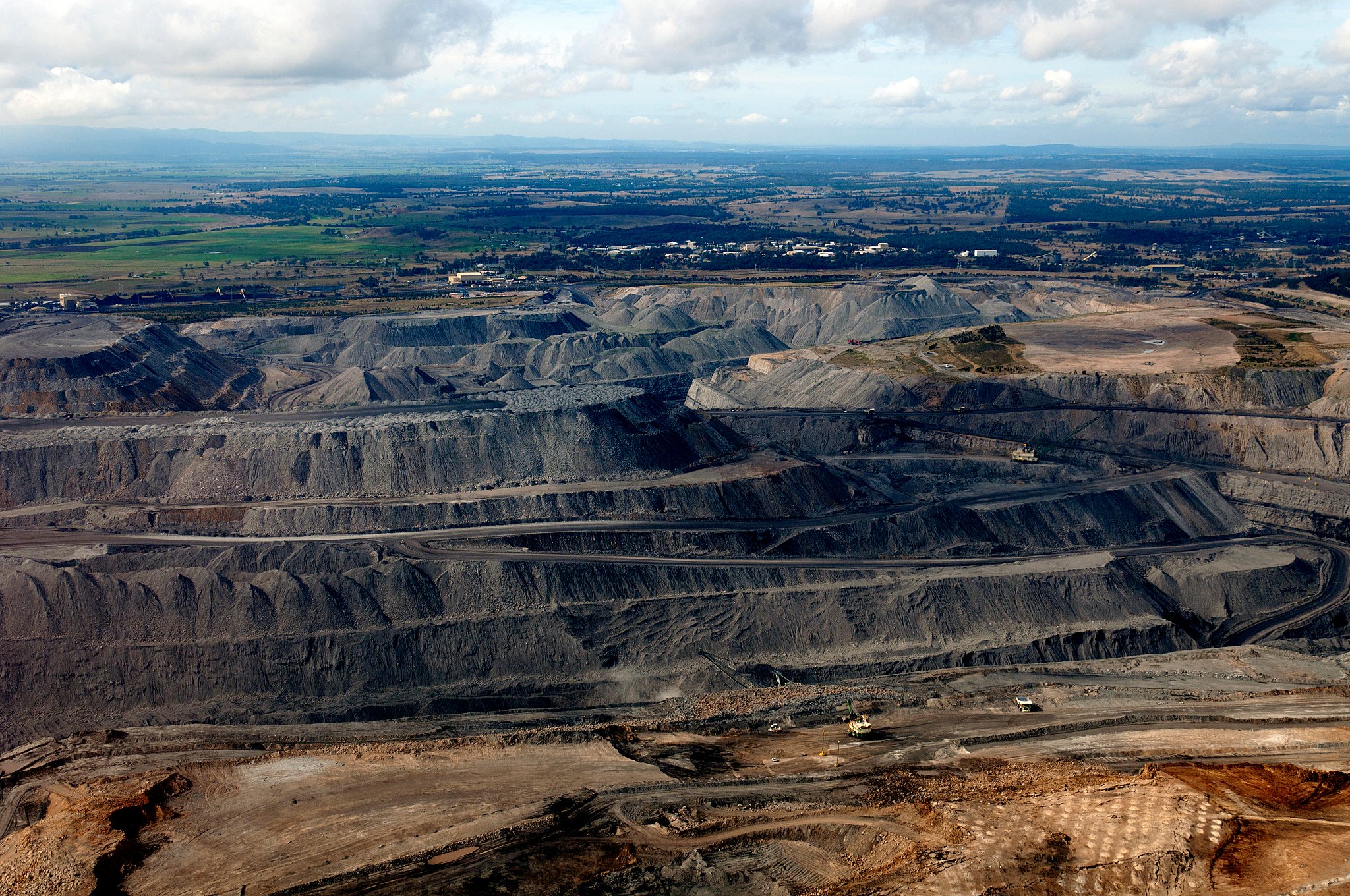 The hungry crow
Meanwhile the mining industry waits in the wings, like a hungry crow, while the landscape is still smoking. After helping bring the problem into being, they stand to be the main beneficiaries.
It's not just them though, it's us. These days we're all pyromaniacs, burning something pretty much every time we cook a meal or travel somewhere.
In spite of what Billy Joel might have you believe, we (humans) did start the fire, and now we have to live with the consequences, along with all the other earthlings.
As we progress through the smoky Pyrocene, and into an increasingly dangerous future, every part of our civilisation, society and culture needs to be interrogated. Like that house full of stuff which needs to be crammed into the small car; what do we really need to take with us, and what can be left behind?
PS: thanks to all the libraries and generous individuals who have sent wonderful books my way this year!