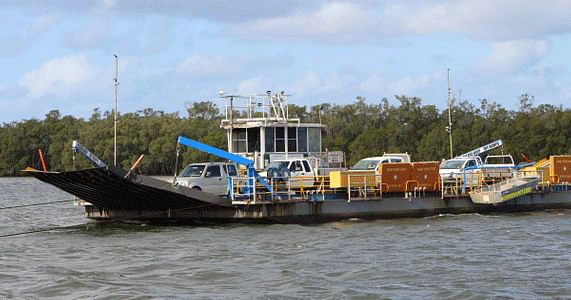 The shortest Ballina Council meeting in living memory started with five councillors in the chamber and five on video conference. 
No deputations were received and matters quickly progressed to the Mayoral minute, calling on state and federal governments to deliver 'comprehensive and multifaceted financial support and stimulus packages to local government to enable them to continue to operate effectively and provide essential services during the COVID-19 pandemic.' This was unanimously endorsed.
A routine report on the annual delivery program prompted a lively debate about petrol pricing in Ballina after Cr Nathan Willis moved an amendment that Council add to its regular advertising the NSW state fuel price check website and the lowest priced fuel in the Shire listed on that site. 
It was eventually agreed to advertise the website without the price details due to concerns that data is likely to be out of date when published.
A notice of motion from Cr Jeff Johnson regarding limiting 4WD's on Seven Mile Beach was largely supported, with the matters raised referred to the review of the Plan of Management. 
Cr Keith Williams supported the motion but spoke against the proposed relocation of the 4WD beach entrance to the current horse entrance arguing that we should stop pushing major human impacts into the relatively intact heathland further north.
At the adoption of the Finance Committee Minutes and Recommendations, Crs Williams and Cadwallader moved an amendment to introduce a season ticket for 'car and trailer' on the Burns Point Ferry. 
Cr Williams argued that the change created less administration than requiring payment each trip, would likely be cost neutral and provide greater convenience for the residents of South Ballina. The amendment was supported 8–2.
The draft Budget, Fees and Charges, Delivery Plan, Operational Plan and Long Term Financial Plan were adopted and will be subject to further community consultation.
(In Chamber: Mayor Wright, Cr Cadwallader, Cr Eoin Johnston, Cr Smith, Cr McCarthy. By Video: Cr Johnson, Cr Meehan, Cr Parry, Cr Willis, Cr Williams.)