Paul Bibby
The long-running dispute over the Terrace Reserve caravan park in Brunswick Heads has ended up in the Land & Environment Court, with NSW government run Reflections Holiday Parks (RHP) commencing proceedings against Byron Shire Council.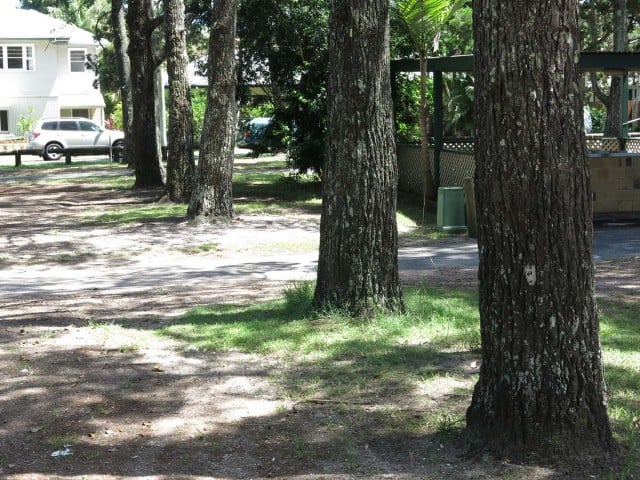 In a case that some local residents say should have been brought to public attention by the Council months ago, RHP has launched the action over the 'deemed refusal' of its new activity application to operate the park.
The Echo understands that the activity application was submitted by RHP last year and includes a proposed change to the park's boundaries.
In a statement to The Echo, Byron Council said it would contend in the case that the application 'should be refused because insufficient information has been provided to enable a proper assessment of the proposed activity'.
Council's legal counsel, Ralph James, said that the two parties took part in a conciliation conference last week before Senior Commissioner Susan Dixon.
'Marsdens' lawyers appeared on behalf of Council,' Mr James said.
'The conciliation conference did not resolve the matters in dispute, and it was adjourned to Wednesday August 19, 2020 for mention.'
RHP put a somewhat different spin on the proceedings.
In a brief statement, public relations officer Kimberly Rigby said: 'Reflections is trying to work through with Byron Shire Council our dispute over the licence at our Terrace Reserve Holiday Park'.
'We hope to resolve this through working with Council with the guidance of the Court. The first meeting was very positive.'
Michelle Grant, a member of the Brunswick Heads Progress Association and the convenor of the Foreshore Protection Group, said the key issue in the case was not a lack of information, as Council contended, but the attempt by RHP to change its boundaries.
'That's why they need to talk to the residents who have been involved in the foreshore protection campaign for 20 years,' Ms Grant said.
'But they didn't come to us at all. This case was launched in October last year, but we only heard about it by chance.
'I can't understand why you wouldn't inform some of the key stakeholders in this dispute that this case was happening.'