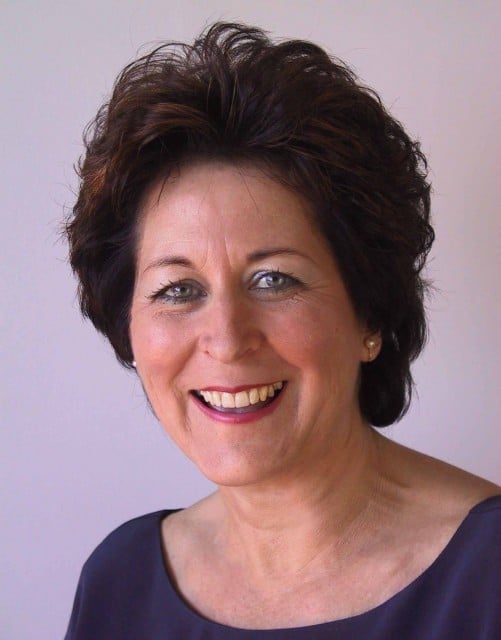 Following last week's story about Ballina Councillor Jeff Johnson and former mayor Keith Johnson on the proposed dam between Dunoon and the Channon, the Deputy Chair of Rous County Council and Ballina Councillor Sharon Cadwallader has responded to some of the points raised.
Rous County Council is responsible for delivering water to the shires of Byron, Ballina, Lismore and Richmond Valley.
Costs
Cr Cadwallader said both short and long term costs need to be considered when examining the future water supply for the region, with the two most viable options in the view of Rous being dispersed groundwater schemes and a second dam.
'The preference for the Dunoon Dam project is that it provides the water security for more than 40 years, and it's significantly cheaper over 80 years to build and operate than dispersed groundwater schemes,' she told Echonetdaily.
'It is estimated that dispersed groundwater schemes will cost $836 million over that time. In addition the region will also need to seek additional sources of water, whereas the dam will continue to provide water security well into the future.'
Recycled water
Cr Cadwallader is proud that Ballina Shire has taken the lead in the Northern Rivers on water re-use, but said increasing this water supply option is not without significant expense.
'Non potable re-use or dual reticulation is a decision for the local councils who manage their sewage treatment facilities and local water supplies,' she said.
'I do encourage other councils in our region to look into dual reticulation for their new development areas, but ultimately this is the decision for their councils and affordability is a key consideration.'
She said dual reticulation (purple pipes) is 'not an inexpensive option', but with the support of the Ballina community, Ballina Shire Council has implemented a dual reticulation programme for new development areas.
'It is important to note that Rous County Council's demand forecast has accounted for this saving in water,' Cr Cadwallader said.
'Expanding this option to other established communities is not without significant challenges and costs.'
She said there are water reuse options available to Rous, such as taking high-level treated water and returning it back to the water sources, like Emigrant Creek Dam, but investigations undertaken by Rous suggest that this option will not provide the water security needed, with other sources of water still being required.
'This option is expensive to build and operate and is only really considered as a secondary option after more affordable alternatives such as disperse groundwater schemes have been fully implemented,' said Cr Cadwallader.
Groundwater
In 2014, Rous County Council's Future Water Strategy determined that yes, there is a significant amount of water available for use within our region's groundwater systems. Cr Cadwallader said that after five years of intensive investigations, Rous has a better understanding of the resource, which in practical terms is more limited than some people imagine.
'In many areas of our region, groundwater may be abundant but the water quality makes it unsuitable for town water supply,' she said. 'This results in expensive treatment systems to be able to treat and distribute this water.'
The growth question
Cr Cadwallader said Rous's demand forecast is based on the residential and commercial growth strategies developed by the region's local councils, with Rous's duty to service projected needs.
'Ballina is one of the fastest growing areas within our region,' she said. 'Rocky Creek Dam was build in the 1950s and no one would have foreseen the population growth that has occurred in our region over that time.'
She said Rous needs to plan for the future as water supply infrastructure will be servicing the community for many years to come, with long-term financial impacts a crucial part of the decision-making process.
Time for decision?
Cr Cadwallader said Rous County Council has been investigating how to secure the region's water supply since the 1990s, when Ballina Shire joined the Rous bulk water supply network.
In 2009, Rous commenced the Future Water Strategy, which recommended three key actions in 2014. Cr Cadwallader said Rous has since spent considerable time investigating these options.
'Within the next ten years, if action is not taken, our region runs the risk of having the demand for water greater than our reliable long-term supply,' she said.
'Whichever option is decided, Rous County Council needs time to implement this source of water, as these are typically complex projects. History shows when local water utilities don't decide on how they are going to manage their water supply systems, poor decisions often occur,' said Cr Cadwallader.
'This results in expensive and poorly considered options which ultimately the community needs to pay for.'
The Rous Future Water Project 2060 is currently on public display.
Public comments are welcome, and can be made until 9 September 2020 here.
Echonetdaily is seeking comment from the other Rous County Councillors who have not yet made their position clear.
You can see some of the country that would go underwater if the dam is built here and here.
---
More stories about the Dunoon Dam