Hans Lovejoy
Councillor wages will remain at just above the Newstart allowance – and without superannuation – after the tribunal that considers expenditure within local government rejected Council's request to be reclassified as a regional centre.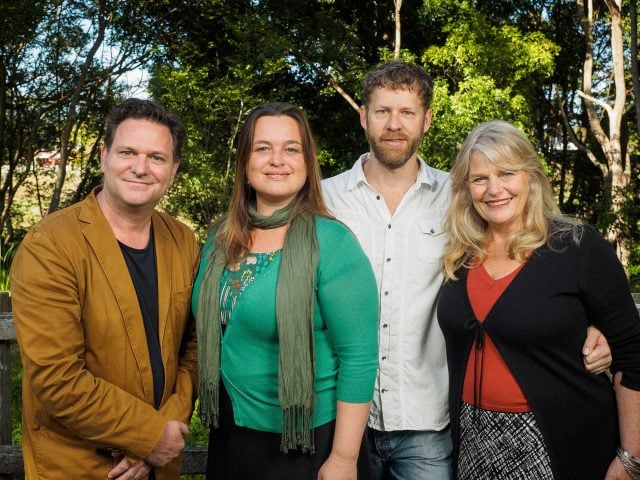 Instead, Byron Shire Council will remain in the regional rural category, which attracts a lower pay grade for councillors and the mayor.
At last Thursday's meeting, councillors voted for Cr Sarah Ndiaye's motion to respond to the Local Government Remuneration Tribunal and write a letter of disappointment to local representatives.
All were in favour, except Nationals Party aligned councillor Alan Hunter, who voted against, without explanation.
According to a staff report, 'The Tribunal deemed that Byron's population of 35,081 was significantly below the indicative population of Regional Centre councils and Council was considered not to have met the criteria to warrant inclusion in the Regional Centre group'.
The staff report says councillors' wages are capped at $20,280 pa, while the mayor receives a maximum of $44,250 pa.
Locally based upper house MLC Ben Franklin (Nationals) was asked whether he would support reclassification and legislation amendments, but instead deferred the question to the Minister for Local Government.
The Echo asked him, 'Do you support Byron being reclassified as a regional centre, given it accommodates at least 2.2m annual visitors? Is the framework around classification of LGAs distorted in terms of impacts that visitors have?
'Are you amenable to introducing amendments to the LG Act (or the relevant Act) to parliament so that the Tribunal would consider visitor impacts, and not just population numbers when it comes to the classification?'
What do MPs earn?
According to www. parliament.nsw.gov.au, as a member of the Legislative Council, Ben Franklin receives a base salary of $203, 030 plus an electoral allowance of between $60,000 and $80,000.
Meanwhile, local MP Tamara Smith (Greens) told The Echo, 'It is an appalling and near sighted decision by the Local Government Remuneration Tribunal not to reclassify Byron Shire as a regional centre.
'With 2.2 million visitors a year, and burgeoning resident and business growth, it is hard to understand the decision. Yet again, we see our lived experience as a tourist destination, not captured by the cookie cutter indices used by government to classify communities.
'We expect a lot from our councillors, and we want themtodoagoodjobof protecting our community and to safeguard our beautiful environment. They have an enormous responsibility to the community. But how realistic is that, when they are being paid less than the old Newstart! It is a joke. Council directors [staff] are earning more than ten times what councillors are earning.
'Councillors in Byron Shire need to be paid a living wage for the large volume of work that they are expected to
do. Greens NSW have long advocated for reasonable remuneration for all councillors in local government. The government has the power right now to take visitor impacts, and not just population numbers, into account when it comes to regional classifications'.