Aslan Shand
A formal complaint of maladministration by Byron Shire Council (BSC) over the management of the Byron bypass process and implementation has been lodged with BSC's general manager, Mark Arnold.
However, the lodgement of the complaint has been problematic with the original emails sent on the 10 and 19 August going into both the GM's and Council's general email spam folders. After multiple phone calls the emails were finally retrieved, 15 days after they were sent.
Community Alliance Byron Shire (CABS), who lodged the complaint, stated that BSC was presented with 'clear evidence of irregularity and inadequacy' relating to 'the shortcomings of their field work, assessment and biobanking approval conditions prior to commencement of the destruction of habitat'. This relates in particular to the impact on the Mitchell's Rainforest Snail, which is the 'first species to receive a Critical Habitat determination under the former NSW Threatened Species Conservation Act 1995 and is listed… as a species that is "unable to withstand further loss", including loss of habitat within its range'.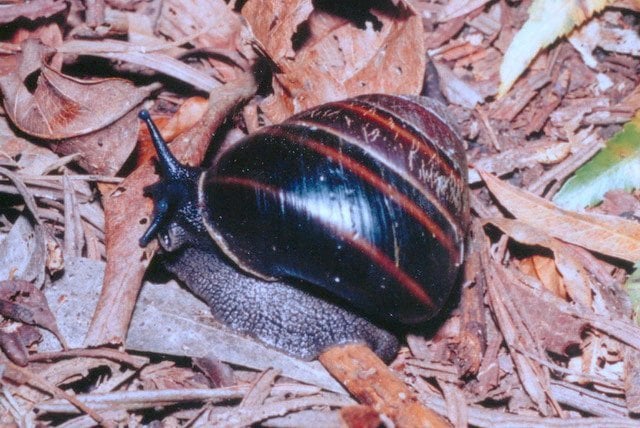 Ongoing failures
The six-page document states that the failure 'to adequately assess the environmental impacts of the protected Cumbebin Wetlands' is the basis for ongoing failures throughout the process. This includes affecting the outcome of the NSW Land and Environment Court decision and both state and commonwealth approvals which CABS claim were based on 'flawed and deficient data'.
If the importance of the habitat to the Mitchell's Rainforest Snail had been recognised through effective fieldwork CABS state in the complaint that the bypass 'would almost certainly have been stopped dead in its tracks'.
Snail underpass
The underpass and biobanking solutions meant to compensate for the destruction of the snails' habitat don't adequately address the losses inflicted on the species by the building of the bypass, say CABS. They highlight that the 40m long concrete fauna underpass, that also doubles as a stormwater culvert, is likely to encourage predation of the snail owing to exposure, and that it lacks any natural ground cover. They further point out that Council's solution, of placing logs and leaf litter in the culvert, will most likely be washed away in the first flood. 
CABS state that this is further compounded by the fact that the sites selected to offset the habitat losses of the snail 'have not been demonstrated to contain the vegetation types associated with prime Mitchell's Rainforest Snail habitat as claimed by their biobanking reports and public relations advertisements'. They also point out that there are no legislative or regulatory requirements for Council to ensure the commitments are carried out now or in perpetuity.
CABS are asking Council to secure additional land containing prime Mitchell's Rainforest Snail habitat and set up stewardship agreements that would ensure the land is secured in perpetuity for the snail.
Council responded to questions on the issue stating that they 'will not make any comment to The Echo on private correspondence'.