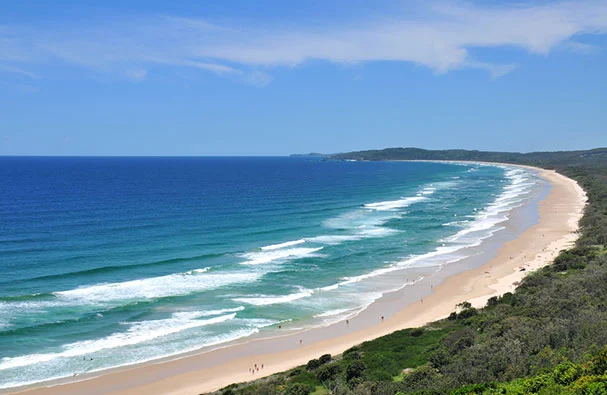 Hans Lovejoy
A popular road to the South Ballina Beach has been temporarily closed after it was deemed unsafe by the NSW Department of Planning, Industry and Environment.
Residents alerted The Echo to the unexpected closure on Thursday, which included a steel gate being erected. The gate has blocked traffic access over a kilometre from the beach.
'Many surfers and fishers use this road, and the closure will now impact on their activities', said one Echo reader.
A spokesperson for the NSW government's planning department told The Echo, 'Following the recent incident at South Ballina, and a number of close calls along South Ballina Beach Road, the Department of Planning, Industry and Environment commissioned a road safety inspection of South Ballina Beach Road'.
'The inspection indicated the training wall structure on which South Ballina Beach Road sits has deteriorated and is unsafe for general vehicle access.
'To address the immediate safety issue, the only practicable option to protect public safety is to close the road to vehicles until further assessments can be made.
'The Department provided information to the Ballina Shire Local Emergency Management Committee advising of the road safety inspection outcomes.
'Emergency service vehicles will retain access for emergency response'.
They added the temporary road closure is located approximately 1.3km from the beach access point.
'Access to the beach along the training wall will be maintained for walkers and cyclists'.