The last Ballina council meeting saw a contest about the future of water in the Northern Rivers, following Rous County Council's decision to abandon the Dunoon Dam.
After Cr Jeff Johnson's motion of the morning, which went down, Deputy Mayor and Rous Cr Sharon Cadwallader put up a new motion urging Rous County Council to reconsider, and not boost reliance on underground water beneath the Alstonville plateau.
Cr Cadwallader got stuck straight in. 'There's one thing I just have to refute, that Cr Jeff [Johnson] said. He said Rous has let us down. I say in the strongest terms that Rous hasn't let us down…
'It's the Chair of Rous [Keith Williams] that's let us down, that's what's happened.
'To have gone through all these studies and all of this work to come to that decision yesterday, is just almost unbelievable,' she said.
'I just want to take you through some of the things that have been said here. We're talking about indirect potable reuse, that's recycled effluent, in simple terms. Now we saw what happened in Toowoomba when that was presented to the community. Have we learned nothing from their experience?'
Then Cr Cadwallader turned her focus to Mayor David Wright. 'You said this dam was dead in the water Mr Mayor, I strongly refute that. The Dunoon Dam proposal is not dead in the water. We have to keep that as a serious option, so I object to that statement in the strongest possible terms.'
After criticising desalination on environmental and economic grounds, Cr Cadwallader downplayed the overwhelming anti-dam response from the community.
'When you look at the submissions, yes 90% of the submissions were against the Dunoon Dam proposal,' she said.
'You know what that equates to? 1% of our population in the catchment. I'm going to call on the community now that want to proceed with the Dunoon Dam proposal, to come out and voice their opinions.
'This is about our children's future and their children's future. We don't want them to be knowing they're going to have severe water restrictions and no water for the future. It's irresponsible not to proceed with this,' said Cr Cadwallader.
Alstonville
Cr Cadwallader said, 'We know that the Alstonville aquifer is precious to our community. We know it's part of the solution, but can't be relied on for the total solution.'
'The Dunoon Dam is the most cost effective option,' she said. 'We've reached saturation point with rate rises here.
'Our community is not an affluent community. Some people live from week to week. Homelessness is increasing here, we've got to be cognisant of those facts.
'I just call on you councillors, send a clear message to Rous, and say let's continue on with these investigations, because it has to form part of our future secure water strategy, for not just Ballina but for our region.'
Speaking against the motion, Cr Jeff Johnson said, 'It's a shame we couldn't have supported the one that was looking to investigate other options, rather than going through this. It's disappointing.
'Cr Cadwallader's basically said she going to start scaring the community, with the re-used effluent and all that sort of nonsense and fear that we had to go through with the dual reticulation, ten plus years ago,' he said.
'It sounds like a political campaign that's motivating to do that, rather than responsible governance, and looking at the best ways to secure our long term water security.'
Cr Phil Meehan said he would support the motion, saying that all water options should be on the table and thoroughly explored and investigated, including the dam, to keep generations into the future in mind.
He said he shared Cr Cadwallader's concerns about over-reliance on the Alstonville Plateau aquifers.
Williams holds firm
Rous Chair and Ballina Cr Keith Williams said he wouldn't be supporting the motion, saying his decision was strongly influenced by feedback from the indigenous community, the unlikelihood of the dam proceeding, and whether Rous was buying 'a whole world of pain for no benefit'.
He said that while people allege all sorts of things, he would stand by his decision.
'It was a very difficult personal decision, not influenced by politics, influenced by what I thought was right, and what I thought was in the best interests of our community,' said Cr Williams.
'I entirely reject the suggestions from Cr Jeff Johnson that Rous has somehow not looked at what our options are or that we've failed our community.
'To suggest that Rous hasn't looked at this stuff is a nonsense. It shouldn't exist around this table. We've looked at just about everything.
'What is proposed [for Alstonville] is not going beyond and pulling new water, it's about utilising our existing licences and actually moving the Rous town water licences out of the aquifer that's shared with every farm on the plateau, and putting them into a different aquifer, so that we don't compete.
'Stopping the groundwater process that's currently proposed by Rous will result in less water for farms on the Alstonville plateau. Proceeding with what Rous has recommended is about freeing up that water for agriculture, in the shallower aquifers,' he said.
Cr Williams said Rous existed for the long term benefit of community, and would continue looking at long term options.
Dunoon Dam a dead horse?
Returning to the subject of the dam, Cr Williams said, 'I make no bones that I made a decision yesterday that was somewhat controversial, yes, but it's based on what in my view is the best interests of this community.
'There is no interest in this community in – to be honest – flogging a dead horse.
'The Dunoon Dam is the most efficient, cheapest water source that we could have, and it is unachievable in my view. 'That is why it was ruled out yesterday,' he said.
'We could spend the next ten years trying to prove up something and not ultimately succeed. What we do when we do that, is we say to our indigenous community, "you don't matter. We don't care what you say, we're going to press ahead anyway".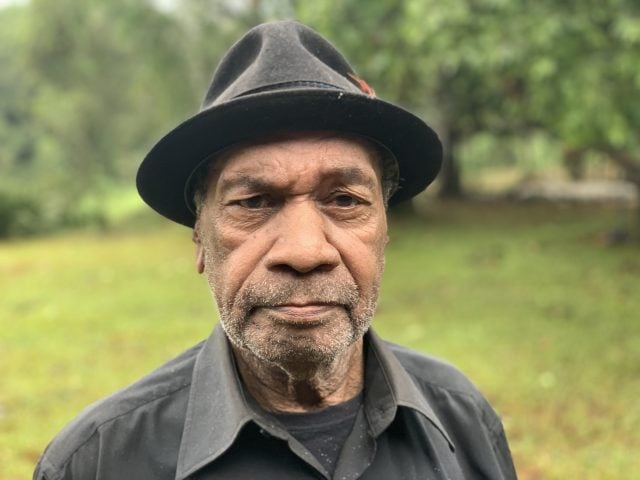 'I have to tell you, that's not a good way for us to go forward, either in terms of our relationships with our traditional custodians, or in terms of our ongoing relationship with our community.
'We have to be more respectful than that.'
Cr Williams closed by saying that regardless of his decision, he commended the work of the Rous staff on the Future Water strategy, 'absolutely and utterly'.
After quite a bit more circular argument, in which the Mayor did his best to keep things under control, Cr Cadwallader's motion went down, 5:4 (Cr Nathan Willis was not present for the meeting).
---
More stories about the Dunoon Dam