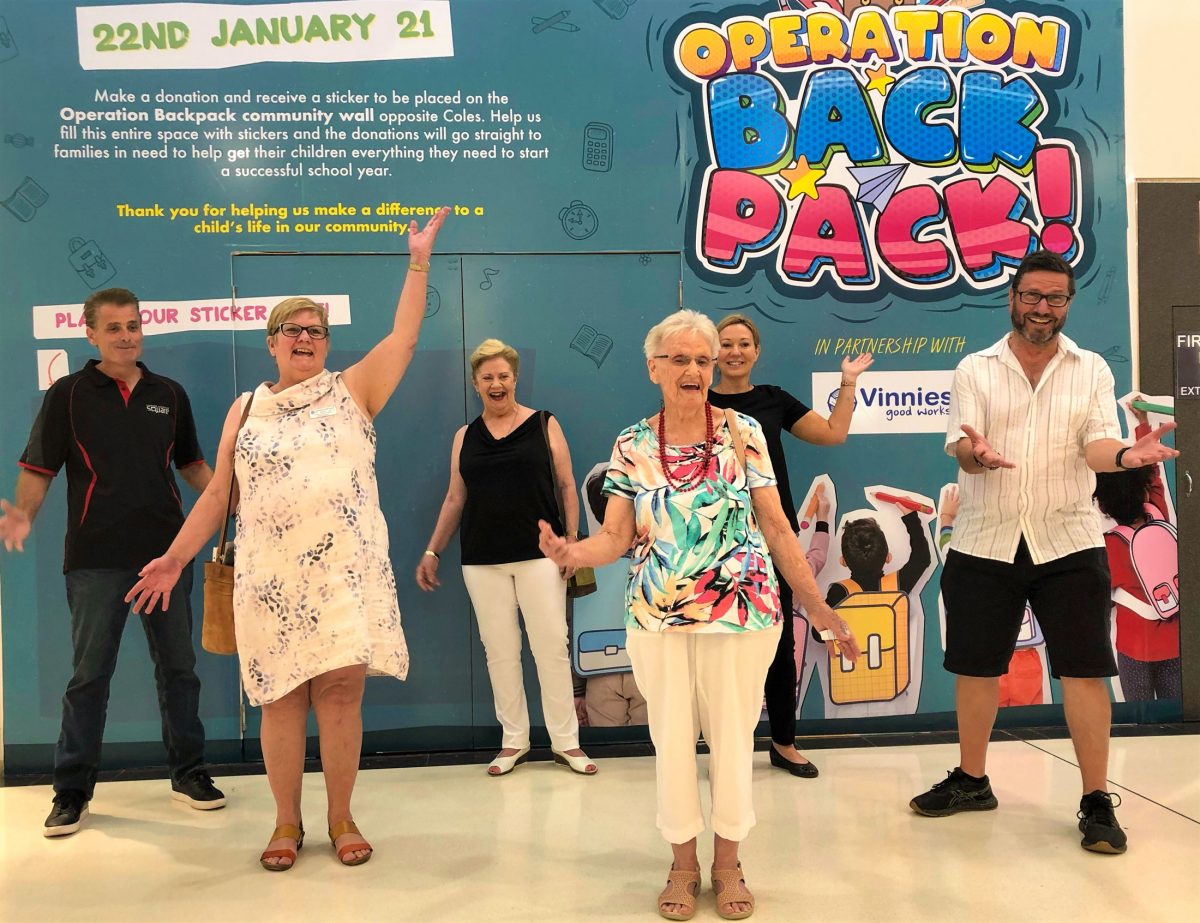 After a successful program last year, Operation Backpack is on again.
In the lead-up to first term 2021 the community partnership between Lismore Shopping Square and St Vincent de Paul Society is again set to help families with primary aged children to receive essential back-to-school supplies through the generosity of shoppers.
This is the third such collaboration between the complex and Vinnies, but this year there will be a few changes because of the need for COVID-19 precautions.
Shoppers are being asked to make financial donations for the purchase of school supplies such as stationery, uniforms and backpacks from Lismore Shopping Square retailers.
Lismore Shopping Square's Marketing Manager Hannah Ivan said last year's collaboration with Vinnies was a big success, with more than a hundred local families receiving backpacks filled with school essentials.
Shoppers will purchase stickers to post on community wall
'This year, rather than donating school items our shoppers will purchase stickers to post on our community wall. In liaison with Vinnies, we will buy the items most needed from stores within the complex, and assemble the packs for delivery to identified schools and families.
Ms Ivan said Vinnies is the perfect partner for helping distribute these essential school items because they're in touch with local primary schools and families of identified need. 'The appeal is a wonderful partnership between a major retail complex and one of Australia's most respected charities.'
St Vincent de Paul Society's North East Regional Director Clare van Doorn said that many families are facing financial stress and the reduction of the JobSeeker support will make matters worse. 'It's vital for kids to have the supplies they need from day one, and back-to-school expenses have a big impact on many families. Helping reduce these costs is really helpful.
Staff are in touch with schools in areas of identified need
Ms van Dorn said that Vinnies conference members and staff are in close touch with Richmond Valley primary schools in areas of identified need. 'They are experienced in making sure that assistance of this kind gets into the right hands, and on a confidential basis.
'We greatly appreciate the ongoing commitment of Lismore Shopping Square and the generosity of all the shoppers who will contribute to this promotion.'
Operation Backpack will run until 22 January 2021, before the start of the first school term.