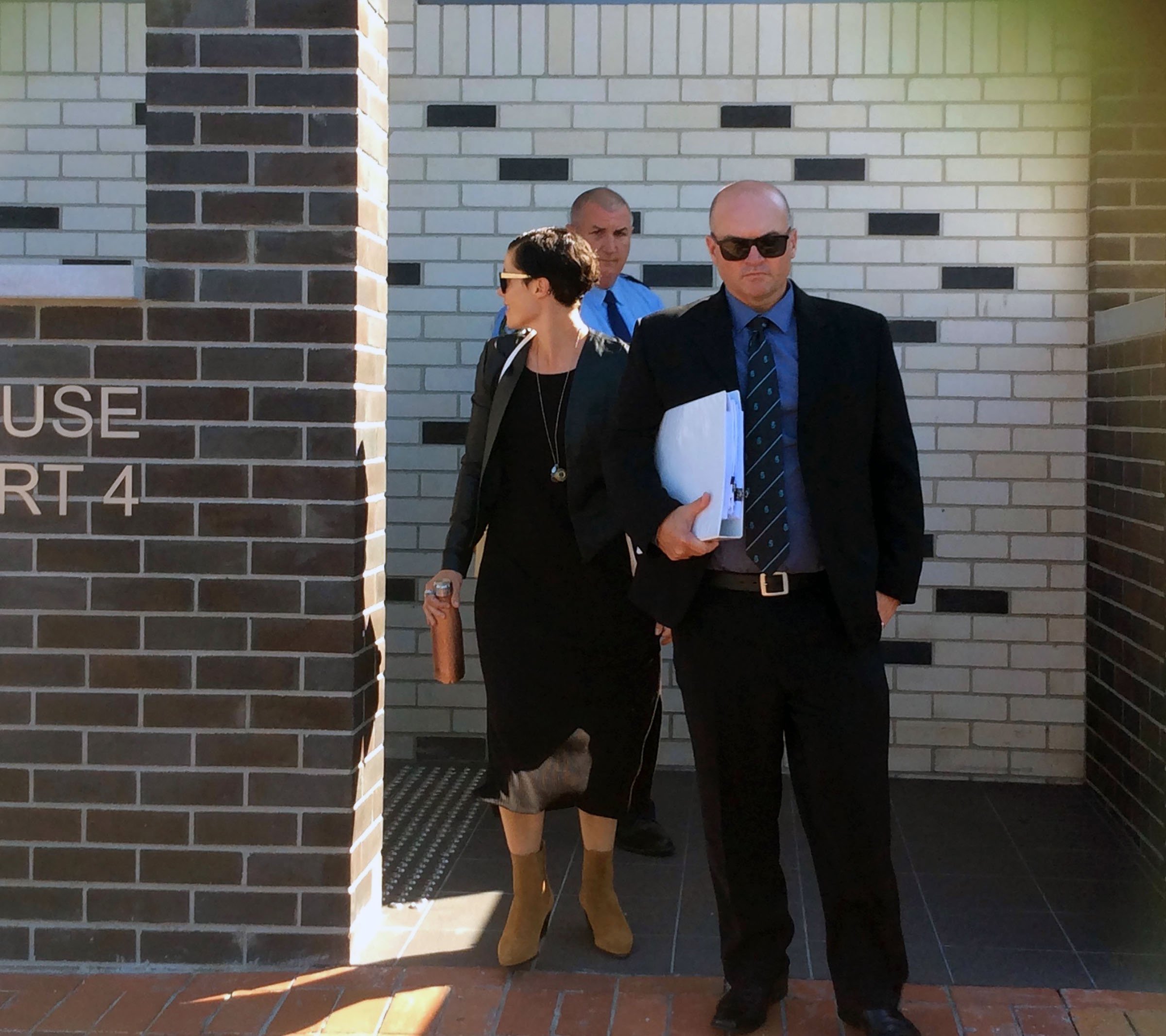 Mia Armitage
A police officer accused of assaulting a 16-year-old in Byron Bay more than three years ago is to continue facing trial this week.
Senior Constable Michial Luke Greenhalgh is alleged to have assaulted the teenage boy in Lateen Lane, sometime between two and three o'clock in the morning on 11 January 2018, after responding to reports of him wandering half-naked and calling out.
Holiday-makers, a Byron resident and a backpackers' hostel manager all saw or heard parts of the interaction between the youth and the four police officers on-scene.
One witness took video footage that quickly made national headlines and was later used as evidence in a Law Enforcement Conduct Commission [LECC] inquiry examining the actions of all four policemen featured.
The LECC recommended the Department of Public Prosecutions [DPP] consider charging one officer, later revealed as Sen-Constable Michial Greenhalgh, with assault.
No charges were ever laid against the boy and Sen-Constable Greenhalgh was transferred from Bryon Bay police station to Lismore.
Prosecution must prove 'unreasonable force'
While the LECC found police hit the youth 19 times with a baton, it's the final six blows that are under scrutiny in the trial.
The DPP must prove those blows constituted unreasonable force and therefore assault.
Last November the court heard NSW Police were authorised to use many types of force but that refresher training from 2015 to 2018 had focussed on firearms.
The criminal trial was originally scheduled to take four days in the Lismore courthouse but was delayed while Magistrate Michael Dakin considered whether or not to allow CCTV footage taken after the alleged assault to be used as evidence.
That footage was captured on police cameras inside and directly outside Byron Bay's police station later in the morning after the Lateen Lane encounter and was ultimately shown in court but placed under a suppression order preventing media from sharing it publicly.
Witness statements in criminal trial different from LECC inquiry
A common theme in November's hearings was inconsistency: specifically, inconsistency between witness statements supplied to the LECC inquiry and statements later offered to court.
Some witnesses said they'd seen footage of the Lateen Lane altercation so many times it had potentially influenced their statements.
Others said nearly three years on from the incident, they couldn't recall details.
'I don't recall' was the main response of one of the four officers who testified in court last year, Sen-Constable Mark Sims, while another of the four officers was excused from testifying having suffered a brain injury.
His LECC statement was accepted as evidence.
At one point in hearings, defence barrister Brent Haverfield described the LECC inquiry as having 'cajoled' witnesses into 'giving answers'.
But by the end of day four, Mr Haverfield had told one witness with conflicting statements his LECC statement 'would be a truthful account' because it was given 'closer to the time' of the incident.
The court heard from ten witnesses over four days in November 2020, including the alleged victim and his mother, and accepted two written statements as evidence from other witnesses.
Sen-Constable Greenhalgh is charged with one count of assault, with another three days of hearings scheduled to resume in Lismore from Tuesday, 23rd February.
Sen-Constable Greenhalgh denied anonymity