Ballina Shire Council will today debate the future of the Lennox Park pavilion/dressing shed, which is slated for removal as part of the Lennox Village Vision concept plan.
Cr Eoin Johnston wants the structure to be retained for its 'historical significance and cultural value within the local community.' He's called for Ballina Council to receive a report on options to restore the pavilion to its original condition as part of the Lennox Village Vision project.
In his motion, Cr Johnston said, 'Lennox Head is a village shaped by its intrinsic connection with the ocean and surf culture which is inherent in Australia's coastal lifestyle. The pavilion was built in 1945 and has been used by thousands of people over the years for many reasons.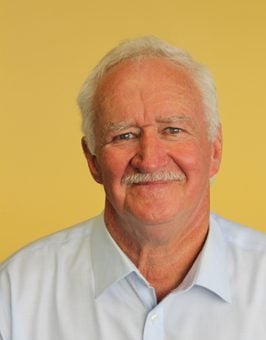 'It has protected belongings from the rain, sheltered families from the heat and hosted many a late night chat amongst friends.
'Other well-known towns and suburbs along the coast have recognised the value of preserving such a structure so as to provide a glimpse into the character and history of a bygone era,' he said.
Cr Johnston argues that because the Lennox Park component of the Lennox Village Vision project has not yet been funded by council, it's not too late to look at restoration options, rather than proceeding with demolition and replacement, as is currently planned.
In response, council staff have noted that the Lennox Village Vision project has been going for many years, with over 2,000 public responses to engagement activities, and council adopting the plan in August 2020, including the 'removal of the existing brick shelter as part of the design outcomes.'
For and against
Reasons for removal of the weather shed/pavilion include:
Opening up the views from the park and improving the outlook from the street towards the ocean.
Creating room for new and better amenities.
Creating more space for events.
Reducing anti-social behaviour around the existing structure.
Lack of heritage values in existing structure (which is not heritage listed, despite its sentimental value).
The expense of restoration, even for minimal structural repair.
On the other side, reasons for retaining the weather shed include:
Its cultural relevance as an informal meeting space and place where large groups can gather.
The personal significance of community memories in and around the pavilion.
Use of the structure at Christmas as a montage photo opportunity.
Use of the pavilion as a place to wait for buses in wet weather (although council staff note the plan to provide a new protected location, closer to buses).
Everyone agrees that the all-weather shelter is one of very few original public buildings in Lennox Head still standing, so the debate seems likely to continue for some time.
While attendance numbers remain limited in the Cherry Street chamber, today's Ballina Council meeting can be attended online here, after 9am.
---
More stories about Ballina Shire Council: