Ballina Council's first meeting for the year wrestled with history and covered a lot of ground.
The meeting began with Deputy Mayor Cr Sharon Cadwallader's renewed push for the Dunoon Dam, in spite of her 2020 motion to send a message to Rous County Council not finding the numbers to proceed.
Cr Cadwallader took issue with Mayor David Wright, who seemed to be suggesting she was flogging a dead horse over the dam issue. 'Mr Mayor, you said this was done and dusted, but this is a big call when all the research is not in. Desal is too expensive. If we keep saying the dam's not going to happen it becomes a self-fulfilling prophecy.
'We are the people making the decisions,' said Cr Cadwallader.
She argued that decades of work and millions of dollars of ratepayers money would be wasted if the dam was abandoned.
'I'm worried about having enough water for my community, this is above politics, it's about the greater good,' she said. 'This issue is bigger than us.'
After some fiery debate, Cr Cadwallader got the numbers to send a message from Ballina to Rous County Council's next meeting (she is also a Rous councillor).
Place names
Cr Jeff Johnson's motion for acknowledgement of indigenous place names (rather than names with little connection with place, such as Pat Morton Lookout) was seconded by Ben Smith, and was supported by all councillors but one.
Regarding the wording of the motion, Cr Eoin Johnston questioned the use of 'such a broad brush', saying Cr Jeff could have been more specific, and noting that council was already 'doing a remarkable job' in this area, giving the recent example of the re-naming of Missingham Beach.
Cr Keith Williams said that processes needed to improve, although 'relationships are better than they were'. He said there needed to be consultation and trust between the different parties, and the proposed motion would help achieve this.
Cr Nathan Willis agreed there was a need to move towards reconciliation but said his concern went towards the heart of naming places, which he described as an ongoing aspect of colonisation, which would take hundreds of years to resolve.
'We need to understand that there's a long, nasty history behind this,' he said. 'I don't have the answer but we need sensitivity.'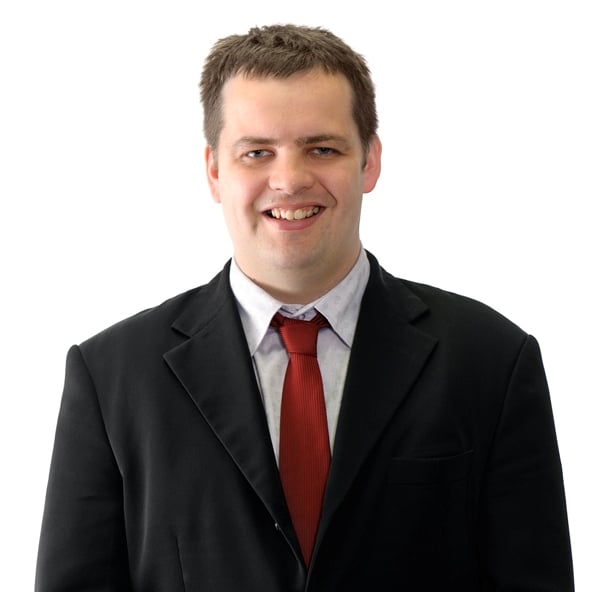 Cr Ben Smith said he would like to better understand the area around the Lennox Headland and other areas of the shire as well. He supported the cultural signage at Angels Beach, saying the events and symbolism around places was important.
Cr Smith also noted that, 'For some people the name Pat Morton is not about him but about what memories the name of that place evokes.
'We shouldn't get too hung up on the idea of naming, but try to tell the stories and explain more about why it's important and what it means.'
Mayor David Wright spoke about the importance of recording and sharing the knowledge of the area before it was lost. 'We need to know where we come from, so we don't make mistakes into the future, he said.
The motion was carried unanimously.
Compton Drive
The long-running saga regarding the fate of the old restaurant at Shaws Bay took another step forward, with council voting to allow amendments to the Ballina Shire Development Plan for the site at 23 Compton Drive, because of the 'very unusual' circumstances of the location.
The owner has been trying for some time to convert the site into a private dwelling.
Cr Keith Williams supported the motion, noting the issue 'has been going through our system for years'.
Cr Cadwallader agreed, saying, 'sometimes we have to make decisions on merit and this is one of those, I will be supporting it.' She commended council's staff for their work on the project over three years.
The motion passed with Crs Phillip Meehan and Jeff Johnson opposing.
Lennox Head Market
Cr Keith Williams said 'two fantastic submissions' for the role of market manager were a great outcome after there were no expressions of interest following the initial call out.
He described the submission from the Byron Bay Community Association as 'outstanding', noting they already operated a number of successful markets in the area and had great relationships with stall-holders.
For now, the location of the market is going to remain at Williams Reserve.
Cr Ben Smith said he was really happy to see the recommendation. 'If Byron Market gets too crowded, people might come to Lennox to access the same stall holders without the hassle,' he said.
Cr Phillip Meehan expressed concerns that Lennox might just be a repeat of the other market, saying he preferred the Forager Market option for more of an artisan focus.
Cr Cadwallader said she would support the staff recommendation and wished the new manager every success, although she still had major concerns about the viability of the market in its current location.
'Markets are vital for providing life and colour,' she said.
The motion was carried with Crs McCarthy and Meehan opposed.
DAs and other issues
Council staff noted that there was still a backlog in processing applications, with an 'unprecedented' number of DAs in the system. (There are eleven pages of them in the council agenda for January, and this is just a subset of those in train).
Seven of these DAs related to sheds being changed to dual occupancy, in an attempt to legalise unauthorised dwellings.
Council staff noted that additional casual employees have been recruited to help with the backlog of DA applications.
A discussion about Flat Rock Tent Park resulted in the two night minimum stay rule being dropped for Monday to Thursday in off-peak periods, with other changes to fees and charges getting the green light.
The rest of the meeting mostly related to growth pains in Ballina Shire, with Killen Falls becoming more popular and causing parking problems, the need to integrate Ballina's coastal management plan with Byron's one, a plan for a new mountain bike park at Duck Creek, the hiring of new airport security staff, and new questions about the financial benefits of the leasing arrangement of Alstonville Cultural Centre to Byron Studios (the jury appears to still be out on that one).
Council also voted to investigate new options for the Spoonbill Reserve, near the new Aureus development, at Skennars Head, which might include a basketball court.
Although the reserve was originally established to protect spoonbills, encroaching development appears to have driven them away.
The meeting closed with a decision to write to the Prime Minister about changing the date of Australia Day.
---
More stories about Ballina Shire Council: