The massive new residential development planned west of Epiq in Lennox Head continued its progress towards becoming reality at the last Ballina Shire Council meeting.
With no comments on the public exhibition of the proposal to amend the minimum lot size standard for parts of the development, and the heritage rock wall now protected, the majority of councillors spoke in support of the development's inclusion of unusually small 450 square metre lot sizes.
Cr Keith Williams argued for a deferral of the decision in the context of the forthcoming Lennox strategic plan.
'We are gifting developers extra yield,' he said. 'Where does this fit? How does it integrate with other developments?'
Urging his fellow councillors to look at the size of the complete development compared to existing Lennox Head, Cr Williams said, 'This makes Epic look small. It's a huge parcel of land.
'Let's slow this down and have a look at what we're doing. Think about the implications. A planning proposal is at our discretion.
'We are under no legal obligation to grant this in the short term. This is not a DA. We are not picking a fight.'
Lennox out of control?
Cr Williams went on to say, 'We need to look at the size of the development and actually assure ourselves that this makes sense. I implore you on this. Lennox is rushing ahead, out of control, essentially.
'We need to take more time on our processes and make sure we're doing the right thing.'
Backing Cr Williams, Cr Jeff Johnson moved for deferral, saying he wasn't entirely sure of the implications of the smaller lot sizes and how the proposed development fitted in with state government planning policy.
'With thinner roads I'd like to hear about how the minimum lot sizes will impact the total housing there and how it will affect community,' he said.
A question to council staff from Cr Phil Meehan revealed the completed strategic plan for Lennox Head was at least 12-18 months away, with much consultation still to be done.
It was also revealed that there was no government requirement to provide 450 lot sizes, but council did need to provide a 'mixture' of house sizes, with some of them 'in theory' to be cheaper.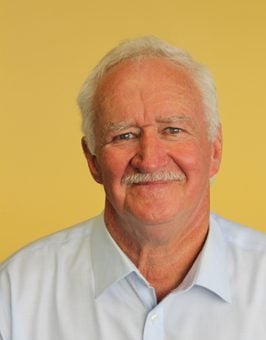 Cr Eoin Johnston said he would speak against the proposed deferral, 'probably not totally convincingly', but noting that no public submissions had been received, 'Not a carrot. Why are we revisiting this when no one has spoken against it?' he wondered.
'Is it greedy developers, or them supplying what the government wants and what the community is calling for? Older people don't want big blocks,' he said.
Everything's going nuts
Cr Ben Smith supported the Lennox Rise developer's request, while acknowledging the mixed blessing of increased development.
'Lennox Head obviously is growing at a rate of knots,' he said. 'Our shire is too. Traffic is getting further and further backed up. Lennox is bursting at the scenes. Everything's going nuts.
'That's not necessarily a bad thing,' he said. 'We're in a fortunate position as a shire to be experiencing growth, but we need to manage it.'
While agreeing council needed to be more strategic about rezoning, and the accompanying big picture questions, he said 'we can't defer this for eighteen months, it's not going to happen.'
Cr Phillip Meehan said that the developer had already amended lot sizes and provided protection to the heritage rock wall, as requested – council couldn't keep making requests indefinitely.
'This is not the way to do business,' he said. 'It doesn't set us up as a council to be trusted. The reality is smaller lot sizes are the way. The days of the quarter acre block are gone.
'It's better than strata title and blocks of flats', said Cr Meehan.
Cr Keith Williams responded by saying, 'The community in Lennox is really asking us to take stock here…  It's about a lot of people being very upset about what's happening in their community.
'I expect this to get up, but there might be some modification to get a better outcome for the community. If we pass this today, that opportunity's gone.'
The view from the Deputy Mayor
Cr Sharon Cadwallader said, 'We've heard from staff and planners. What could possibly be achieved from a briefing? I don't feel I need more information.
'Why didn't we get any submissions?' she asked. 'Where's the deputation here today in opposition to it?'
'We know Lennox is under extreme pressure, we know space is getting harder to manage. It's up to us to manage it,' said Cr Cadwallader.
The motion to allow the smaller lot sizes at Lennox Rise was passed with the support of Crs David Wright, Phillip Meehan, Eoin Johnston, Stephen McCarthy and Sharon Cadwallader. Cr Nathan Willis was not present.
---
More stories about Ballina Shire Council: