Mia Armitage*
The Lismore City Council joined its Byron and Tweed Shire counterparts last week in declaring a housing emergency.
Lismore Mayor Vanessa Ekins said the declaration at last Tuesday night's ordinary council meeting happened alongside unanimous support for her idea to have staff investigate affordable housing and medium density opportunities in urban areas.
A Lismore City Council housing survey had shown more than 60 per cent of residents were living by themselves or with one other person, Cr Ekins said, prompting 'a real need for smaller housing or units'.
'We've been trying to encourage people to build them by waiving contributions for water and sewer but there's been no uptake, Cr Ekins said, 'so what my motion hopes to do is start a conversation with developers, builders, about what the barriers are to building medium density and what kind of things council could offer'.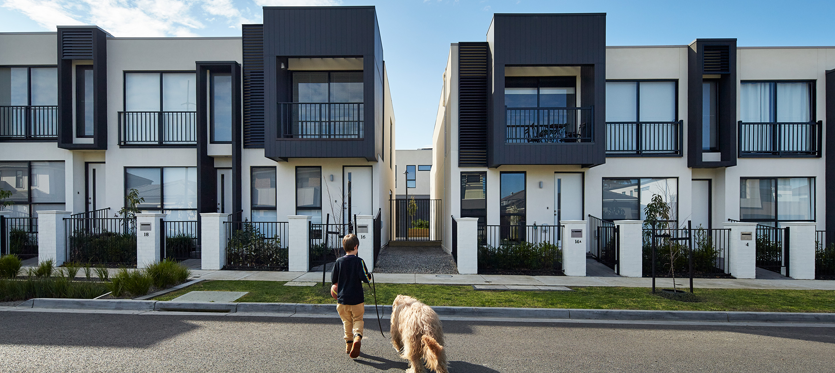 no more '70's style unit blocks
Councillor Ekins said a priority for Lismore was more units but told Bay FM's Community Newsroomon she didn't want to see 'seventies' style' unit blocks built around rural parts of the local government area.
The Greens' councillor said modern designs allowed for more suitable medium-density developments to be considered.
Many of Lismore's existing CBD buildings have two or more storeys and Cr Ekins said she supported the idea of more 'shop-top housing' but the challenge would be to bring the sometimes considerably older structures in line with residential building compliance codes.
Cr Ekins' successful motion also included a $50,000 budget in the next financial year for implementing recommendations from a future staff report on medium-density potential.
That report is to be presented to the council at its July meeting.
Cr Ekins said the council decision to declare a housing emergency would likely lead to creation of an affordable housing strategy for Lismore.
The adoption of such a strategy in Lismore would make it the second local government area on the Northern Rivers to have one after the Ballina Shire Council voted to develop an affordable housing strategy earlier this year.
*Mia Armitae is a member of Bay FM