June's meeting covered a lot of ground as Ballina's councillors positioned themselves for local elections coming in September.
With 21 people in the public gallery, first up was a deposition from Ray O'Sullivan pleading for a review of a dangerous dog declaration for Daisy the Great Dane cross, reportedly 'the gentlest and quietest dog ever'. After a rough start in Sydney, which got her into trouble, Daisy had since proved a reformed character, and become a much-loved family pet.
Later in the meeting, Daisy was declassified, to the joy of her owner, with only Cr Phillip Meehan voting against this decision.
Affordable housing
Next up was a deposition from John McKenna from North Coast Community Housing, speaking in favour of Cr Jeff Johnson's Affordable Housing Initiative motion.
Speaking on the motion, which calls for unused Crown Land to be made available for housing, among other measures, Jeff Johnson described the situation as a 'crisis', with many people being evicted so owners can increase rents, and no affordable housing within driving distance for local workers.
Mayor David Wright agreed it was a growing problem, noting the need for recommissioned community housing in West Ballina. Cr Ben Smith said the state government had not allocated any additional housing funding for a decade, adding that 'the investment levers need to change to get the right balance between investment and need.'
Cr Nathan Willis questioned the use of the word 'crisis' in relation to affordable housing, saying homelessness was the genuine crisis in the area.
With every house for sale in the region currently finding a buyer, Cr Eoin Johnston said 'we're not going to stop people moving here unless we stick nuclear reactors all over the headlands or something obscene'. He pointed to the example of cash-strapped Namibia which was managing to supply decent community housing for its population.
'We've got to start somewhere,' he said, although he couldn't see Crown Lands coming to the party any time soon.
Cr Sharon Parry noted that single women over 55 were the fastest growing group of homeless people across the region. 'We have a responsibility to advocate as much as we can for social housing in the shire,' she said.
Mayor David Wright said, 'It's the most distressing thing. We live in paradise and things are going really well but prices aren't going to come down for housing affordability.'
He mentioned the example of a successful Byron business owner currently living in a caravan while his staff live in his beachside house, so he didn't lose them.
Cr Jeff Johnson closed the debate, saying housing affordability and homelessness were both regional crises. Noting that stamp duty had just brought in $2 billion more than the state government was expecting, 'they can't cry poor.'
The housing affordability motion was carried unanimously.
Gardens, 4WDs and state funding shortfalls
After long debates about the Lennox Community Garden and the Lennox Lions' shed site, and 4WDs on Seven Mile Beach, the state government was back in the firing line from Cr Ben Smith, who lamented that the media would never report his rant about the situation between state and local government being like an abusive relationship, with councils expected to just absorb a growing financial shortfall, while no longer being able to charge fees such as compliance levies.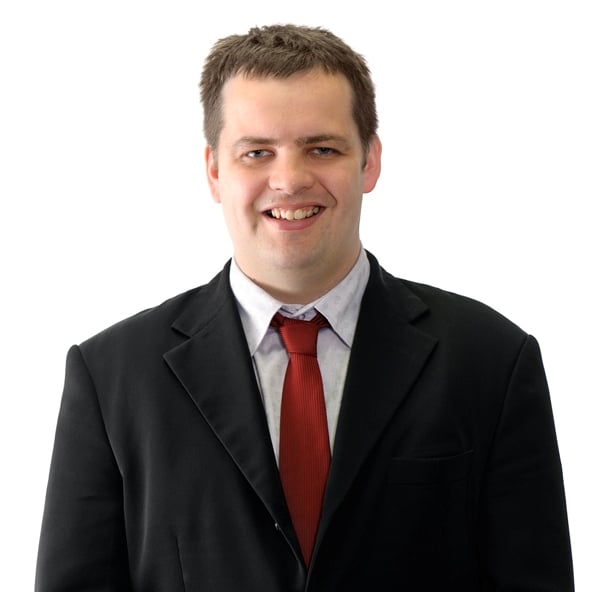 'They're taking the money from you while saying "be fit for the future!"' he said. 'They're making money hand over fist right now. And every opportunity to take a little bit more from councils they do that, which is just insane.
'If this was happening to the private sector, it would be the front page of every newspaper in the country,' said Cr Smith, 'and things would be changed overnight… but because it's local government, I don't think the media will give it any attention. But the truth of it is it's making lower government less sustainable. It's reducing the services that we can deliver.'
Still warming up, Cr Smith said, ' We don't fight enough for some of these things, I feel like we give in a bit to the government, as though they're the overlord, and we must obey and that's that. But the truth of the matter is that it's $500,000…'
'Delegating the cost to council is not sustainable and it's wrong. And at some point someone needs to actually do something about it… If people are silent on it… the politicians don't care about it because it doesn't get any attention. It's really frustrating.
'We're constantly being restricted on the ways that we can actually generate revenue… We're capped with our rights. So we have this increased burden, and we're kneecapped at every opportunity to be able to manage and sustain this growth, but it doesn't happen at state level,' said Cr Smith.
Funding priorities
Later in the discussion, finance was brought forward for shade sails at Alstonville Pool following a suggestion from Cr Eoin Johnston, as well as modifications to a dangerous intersection at Ainsworth Close and Jameson Avenue, East Ballina and street lighting in Daley Street Alstonville.
A debate about moving council funding from Arts Northern Rivers to Northern Rivers Community Gallery followed.
After lunch, a long list of development applications described by the mayor as 'nearly an epistle in itself' was waved through, and the Ballina Seagulls debt was written off, along with unpaid expenses arising from a car accident which damaged street signs.
The last part of the meeting was hijacked by an unscheduled debate about the Dunoon Dam on the back of a motion questioning the transfer of Marom Creek water facilities from Ballina Shire Council to Rous County Council as part of the Future Water Project.
Rous Chair and Ballina Cr Keith Williams was not there to respond in person, but has since reacted here.
---
More stories about Ballina Shire Council: